April 17, 2021
Car Theft Prevention: How to Stay Safe in 2021
While summer is a great time for cookouts, vacations, and days at the park, it's the worst time of year for car theft. The National Highway Traffic Safety Administration designated July as Auto Theft Prevention Month to raise awareness about the importance of car security during the summer. This is because, according to the Virginia State Police, "Nearly 40% of all car theft incidents occur between June and September."
Summer Car Theft Prevention & Safety Tips
Be careful how you leave your vehicle – always roll your windows up, lock your doors, and take all valuables with you.
Never leave your keys inside the car – get a remote starter if you'd like to cool down your car in hot weather.
Boost your car security with a car alarm system – even a basic system can help prevent auto theft.
Stay vigilant – don't relax your car security measures in the summer like many other drivers.
When you examine the average person's summer behavior, you'll begin to understand why summer is such a hot time for vehicle theft. Here are a few factors that contribute to increased auto theft during this period:
Car owners, overall, are more relaxed – This point might sound reductive, but it's true! In the summer, our carefree attitudes make their way into the driver's seat. Car owners are significantly more likely to commit "driving errors" during summer. We'll discuss what these errors are later in this article.
There are more cars on the road to steal – With neighborhoods bustling with summer barbecues and malls bursting with teenagers, parking lots fill up fast. The summer isn't slim pickings for automotive thieves.
Kids are out of school and on the road – This factor contributes significantly to the increased amount of cars on the roads. Let's be honest, young drivers tend to be more flippant about vehicle security. These factors, sadly, make teen drivers easy targets.
Criminals are aware of the above circumstances and capitalize on this driving behavior to create a set of unsafe conditions. However, there are ways you can stay safe on the road, even during the particularly dangerous month of July.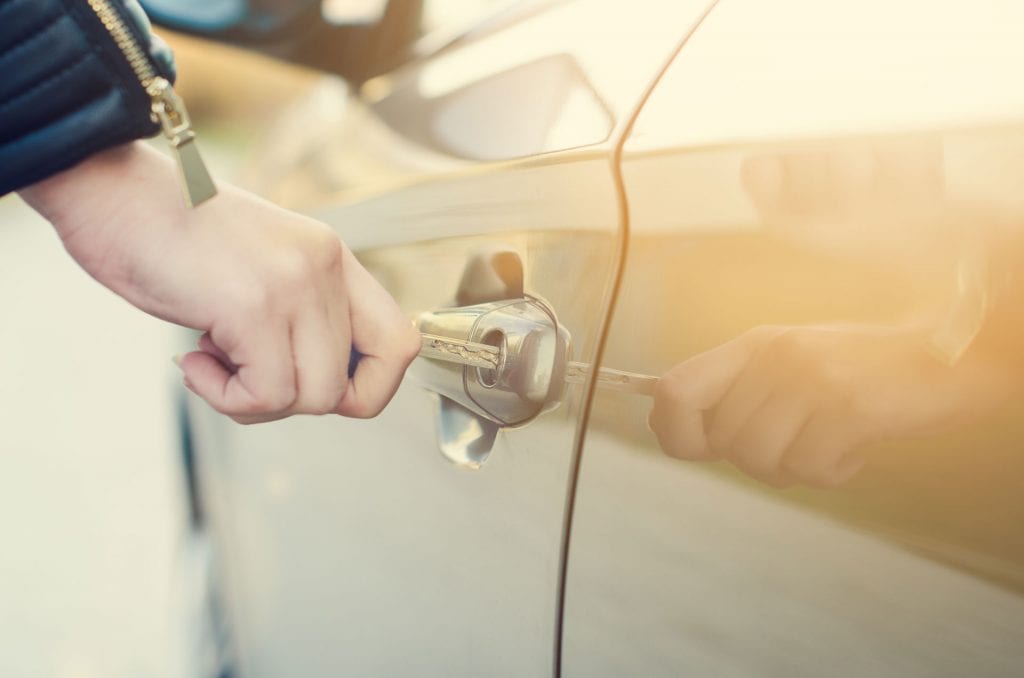 4 Summer Car Theft Prevention Mistakes (And Solutions)
The National Highway Traffic Safety Administration states, "In 2017, more than three-quarters of a million vehicles were stolen in the United States—and nearly half of those thefts were due to driver error." However, modern technology has created simple solutions to many of these "driving errors." Continue reading for a list of summer safety dos and don'ts.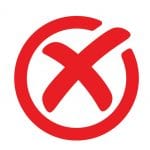 DON'T Leave Your Windows Cracked – In summer, it can be quite tempting to leave your windows cracked to air out your vehicle. Unfortunately, this gives your local car thief a direct route into your vehicle.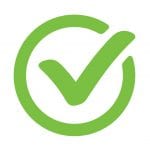 DO Roll Down Your Windows Remotely – Did you know all 4 Button, 2-Way Compustar remotes have auxiliary capabilities? You can connect this function to enable a variety of features, including to your windows. This way, you can roll your windows up or down from anywhere.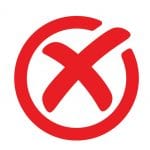 DON'T Leave Your Garage Door Open – The home provides most of us with a false sense of security. According to the Virginia State Police, "Last year, the top location for motor vehicle theft was the victim's residence." An open garage provides a car thief with a convenient cover while they steal your vehicle.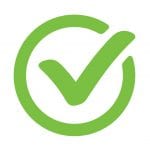 DO Secure Your Garage Through an App – There is so much smart home technology these days, much of which can be tracked down for free online. If you frequently leave your garage door open on accident, we suggest that you download an app that allows you to close your garage door, even when you're not home.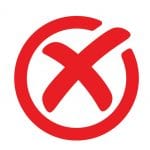 DON'T Leave Your Car Running – Even when parked outside of your home, it's best never to leave a car running unmonitored. According to Esurance, "Nearly half of all car thefts are the result of driver mistakes like leaving the doors open or the keys on the seat."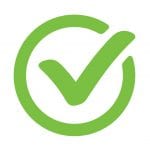 DO Start Your Car Remotely With Compustar – Here at Compustar, vehicle comfort and security are not mutually exclusive. Start your car from the comfort of your air-conditioned home/office and give your hot car a minute to cool down. A thief can't drive off with your remote started car without the physical key.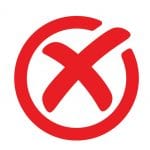 DON'T Forget to Lock Your Doors – Car prowlers know that people are over-trusting and may not secure their belongings. Studies have shown that 7% of Americans leave their doors unlocked, a factor which quite obviously contributes to the ease of vehicle theft.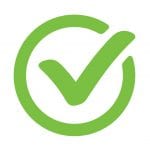 DO Lock Your Doors Remotely – Compustar remote start systems have keyless entry built-in, so you can always lock your doors, even when you're far away. The range of the remote varies, meaning there's a solution for everyone. 
In terms of vehicle security, summer is no longer a time to let your guard down. Don't be that guy who makes it worse by leaving his keys in the front seat. Visit an Authorized Compustar Dealer near you to get better car security today.