April 20, 2021
How to Choose the Best Car Security System
Whether you bought the car of your dreams or the car that meets your needs, you can protect your investment with the best car security system. Car security systems are more than car alarms these days. With Compustar, you build the vehicle security system that works for your specific car. Here's how to choose the best car security system. 
How to Find the Best Car Security System
Here are some quick tips on how to choose a car security system:
Take into consideration the type of car you have, where you park, and how frequently you use your vehicle.
Know the features you need before you have your car alarm installed – decide if you want security alerts, shock sensors, GPS tracking, or starter kill.
Choose the right car security installer near you – check out this article for some tips on how to find the best car alarm installer
Assess Your Vehicle Security Needs 
The best car security system is the one that suits your needs. That's why all of our systems are fully customizable. When shopping for a car security system, start with a basic needs assessment. Here are the questions we suggest you answer: 
Where do you park?
This is the first question in your needs assessment. The area in which you park greatly impacts your need for vehicle security. If you park in an area that experiences frequent break-ins, has inadequate lighting, or is off of a street instead of a secure garage, your vehicle is in a higher risk category. 
What type of car do you own?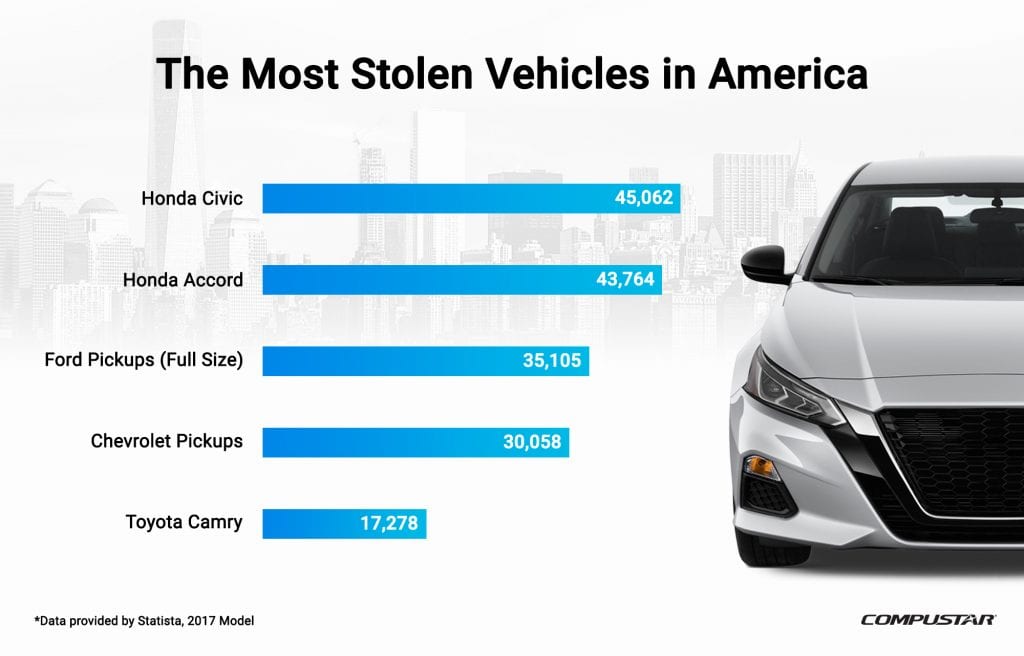 Did you know some vehicles are more likely to get broken into than others? For instance, the most commonly stolen vehicles are:

Honda Civic

Honda Accord

Ford pickup trucks

Chevrolet pickup trucks

Toyota Camry
These statistics shouldn't keep you from having the car you want or need. But, if you're afraid your car might be at risk, consider talking with your local Authorized Compustar Dealer about increasing your vehicle security. 
How frequently do you drive?
Maybe you have a daily driver and car for the weekends, or maybe you often take public transportation. Whatever your reason for not driving much, take some extra steps to keep your vehicle safe. On the other hand, if you use your car frequently for travel, your vehicle security might be a concern for you. Wouldn't you like to be able to keep an eye on your car, no matter where it is without going to check on it?
Choosing the Best Car Security Features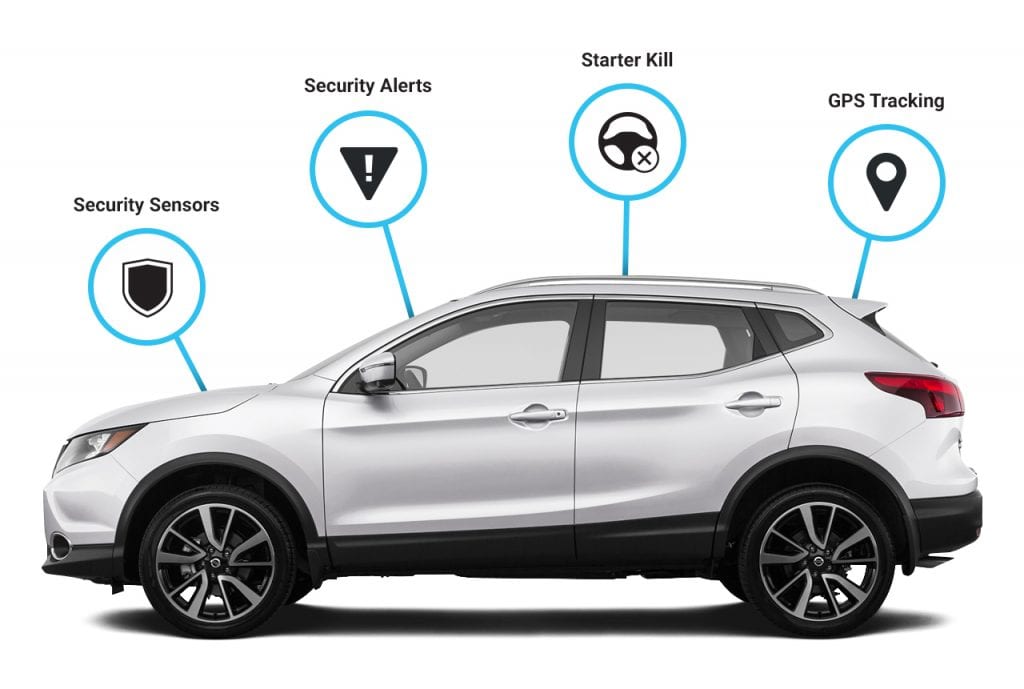 Most vehicles come with a car alarm, but your car security system is about more than loud sounds. If your vehicle is at risk, or you want to be extra precautious with your automotive investment, here are some features you need: 
Security alerts 
If you have security sensors and/or an alarm on your vehicle, you'll receive alerts when your system is triggered. You can view these alerts on any Compustar LCD 2-way remote, such as the PRO T12 or the PRIME 901. This way, you'll know exactly when an alarm is triggered so you can quickly check on your vehicle. 
Starter kill 
If you'd like a Compustar remote starter, you'll be happy to know there's a very important security feature built into every one of our systems. Starter kill allows you to remotely start your vehicle without compromising your vehicle's security. When your vehicle is armed, the starter will be disabled if someone attempts to turn on the vehicle. 
Shock/tilt sensors 
Adding security sensors to your vehicle helps you know what's going on with your car even while you're away. These sensors can be triggered by a couple of things like if someone hits your car, breaks your window, or tows your vehicle. The Compustar DAS II detects and alerts you of two stages of impact/intrusion, tilt, forward motion, and glass breakage. 
GPS car tracking
This is the ultimate car security feature. You can add GPS tracking to any vehicle with a DroneMobile X1 module. Many of our kits now come with a Drone X1 module, including our security system bundles. You can check out all of our ALARM It Kits through our website. 
Where to Buy a Car Security System
You can use the System Builder on our website to determine which products discussed in this article are compatible with your vehicle. Once you're decided which Compustar accessories or kits you'd like to add to your vehicle, visit our Find a Dealer page to get set up with an Authorized Installer. 
The best vehicle security system is the one that works for your needs. We hope this article helped you determine what products are right for you. Stay safe out there!