November 12, 2023
What is a 2-Way Remote Starter?
If you are in the market for a remote car starter, chances are you may have run into the terms "2-way" or "1-way", but what does this mean for you and your vehicle? Follow along as we explain 1-way and 2-way remote start.
What is a 1-way remote starter?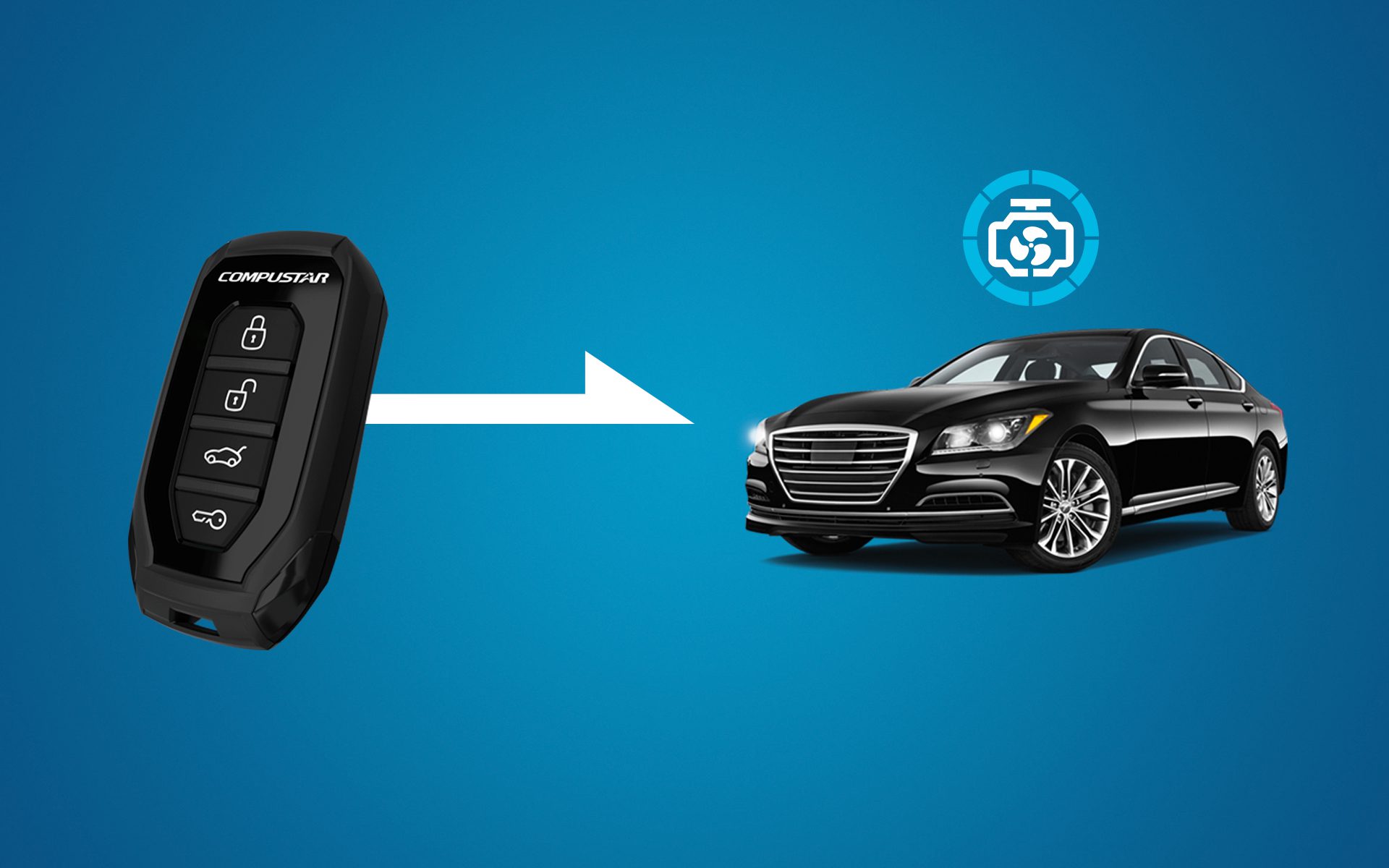 Before jumping straight into 2-way, we must first understand the basic functions of a 1-way remote car starter. Similar to your original or factory-installed key fob, a 1-way Compustar remote starter allows you to lock and unlock your vehicle, with the added benefit of remote start. A downside to a 1-way remote starter is that just like your typical factory key fob, you have to be near your vehicle to see or hear that your commands have been successfully sent and received by your vehicle. If you remote start with a 1-way remote starter, while your vehicle is out of sight, then there is no way of knowing for sure that your car has turned on.
---
What is a 2-way remote starter?
2-way is a must-have for remote start. In contrast to 1-way remotes, 2-way provides audible and visual confirmation directly to your Compustar remote when your commands are successfully sent to your vehicle. 2-way gives you instant remote start confirmation so that you know exactly when your engine is started. This feature takes the hassle and guesswork out of making sure your vehicle is actually locked or remote started.
Compustar 2-way remote starters also provide superior range over factory and 1-way remote starters. For those who don't always have a clear line of sight to their vehicle or have to park far away from their home or workplace, then a 2-way system is essential. Even if you're only starting your car from your bedroom, 2-way remote start gives you that extra assurance, knowing that your morning commute will be comfortable.
Compustar offers two types of 2-way systems:
2-way LED remotes:

provide remote start confirmation with a series of bright blinking lights and distinct chirps

2-way LCD remotes:

provide distinct chirps and eye-catching visual confirmation with engine and vehicle animations shown directly on the remote's screen
Additionally, most 2-way Compustar systems in the U.S.A. include a free 30-day trial of DroneMobile smartphone control. DroneMobile connects your car to your smartphone, giving you unlimited range remote start, security, and tracking.
Learn more about DroneMobile >
---
What are 2-way alarm alerts?
Alarm notifications can be activated if you have a 2-way LCD remote paired to a Compustar security system. 2-way alarm alerts allow your security system to send alerts straight to your remote the moment your car alarm is triggered. This feature is crucial in the event of a car break-in or security threat. The sooner you recognize that your car has detected a threat, the sooner you can take action!
To learn more about 2-way alarm alerts, check out this blog post: Why You Need 2-Way Alarm Alerts
---
Which 2-way remote starters do we recommend?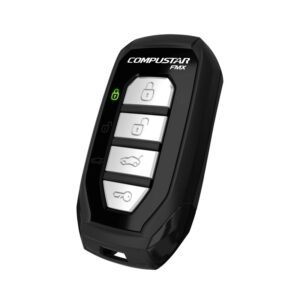 One of our most popular remote start kits sold in 2022 include the 2-way G15 LED remote. This 4-button remote features a high-strength, water-resistant body with 3,000 feet of max range. The 2-way G15's simple yet practical design makes it easy to use, while still featuring 2-way capabilities through its LEDs.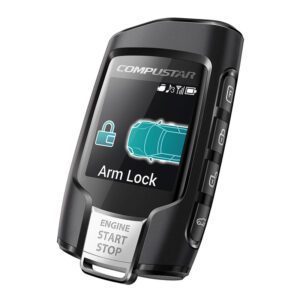 The Compustar Q9 is our latest 2-way LCD remote and is quickly becoming a crowd favorite. The Q9 features a vibrant backlit color screen to provide you with better visibility and animations with every successful command. The Q9 has 3,000 feet of max range and includes a 4-in-1 front button, giving you multiple ways to comfortably secure your vehicle.
---
Where can I purchase and install a 2-way remote starter?
Compustar is the top maker of 2-way remote starters in the industry. We are the innovation leaders in 2-way RF technology, having won numerous CES Innovations Awards and Top Vendor Awards by the Mobile Electronics Association.

To get professional installation and excellent customer service, visit any of our 2,000+ authorized dealers in the U.S. and Canada. Find a dealer in your area by clicking the link below!