If you've ever sat inside a frozen car in the winter, then you know exactly just how uncomfortable it is to wait for your car to warm up. As a solution, many car owners are turning to Compustar remote starters to heat up their cars before stepping a foot inside their vehicle. 
To help you or someone you know who's in the market for a remote starter, we've put together a list of the best and most popular Compustar remote start systems from 2021.
---
Model: RFX-P2WT13-SF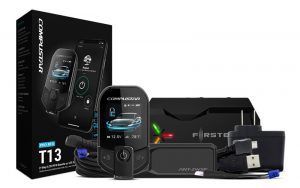 It's no surprise that the PRO T13 is one of our most popular remote starters from 2021. After all, it is the most powerful remote start and security system on the market. This highly sought-after remote quickly became a crowd favorite with its sleek design and advanced features. Compared to other remote starters in the industry, the PRO T13 is the first of its kind to feature a vibrant 2-Way LCD screen, Proximity Unlock, and a USB rechargeable battery.
PRO T13 Remote Features:
2-Way LCD Confirmation

3-Mile Max Range Remote

Proximity Unlock

2-Way Alarm Alerts

USB Rechargeable

Smartphone Control with Drone LTE Module
---
Model: RFX-P2WR5-SF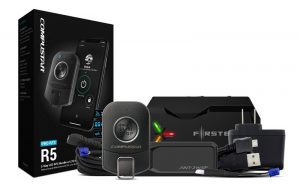 The compact and easy-to-use PRO R5 features some of the same technology found in our flagship remote, the PRO T13. Just like the PRO T13, the PRO R5 features Proximity Unlock, which automatically unlocks your doors when you approach your vehicle. Battery replacement on your remote starter is also a thing of the past, as the PRO R5 is the first 1-button remote to have a USB rechargeable battery that can last up to 45 days on a single charge.
PRO R5 Remote Features:
2-Way LED Confirmation

2-Mile Max Range Remote

Proximity Unlock

2-Way Alarm Alerts

USB Rechargeable

Smartphone Control with Drone LTE Module
---
Model: RFX-P2WT12-SS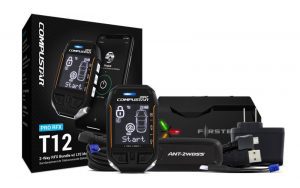 When it comes to the people's choice for remote starters, the T12 is certainly at the top of the list. The T12 is a rugged remote that's durable, waterproof, and has 3 miles of max range. Alongside its tough exterior, the T12 features several buttons for locking and unlocking, remote starting, and opening your trunk. There is also a multipurpose function button for auxiliary outputs like opening sliding doors or turning on heated seats. Did we mention that this remote also features a bright 2-Way LCD screen, so you'll never miss an alert from your vehicle?
T12 Remote Features:
2-Way LCD Confirmation

3-Mile Max Range Remote

IPX-7 Waterproof

2-Way Alarm Alerts

USB Rechargeable

Smartphone Control with Drone LTE Module
---
Model: RF-P1WG15-FM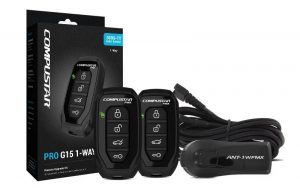 If you're just getting into remote car starters, then the 1-way G15 remote is a great place to start. The G15 is a straightforward 4-button remote that locks and unlocks your doors, opens your trunk, and remote starts your vehicle. While it may not have some of the more advanced features from our other remotes, the G15 is still safe to use on manual-transmission and diesel-engine vehicles.
1-Way G15 Remote Features:
1-Way Remote

3,000-Feet Max Range

Water-Resistant

Keyless Entry

Manual-Transmission Safe

Diesel-Engine Safe
---
Model: RFX-P2WR3-SS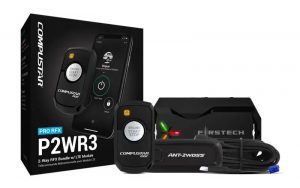 When it comes to ease-of-use, the 1-button PRO 2WR3 makes controlling your car a breeze. To remote start with the PRO 2WR3, as well as any 1-button Compustar remote, simply press and hold the button for approximately 3 seconds. Repeat this step with your engine running to shutdown. Tap the button once to lock your doors and double-tap to unlock. It's that easy! The LED on the 2-Way PRO 2WR3 also lights up to let you know that your commands were sent successfully.
PRO 2-Way R3 Remote Features:
2-Way LED Confirmation

2-Mile Max Range Remote

Water-Resistant

Keyless Entry

Smartphone Control with Drone LTE Module
---
Honorable Mention: T9
Model: RFX-P2WR3-SS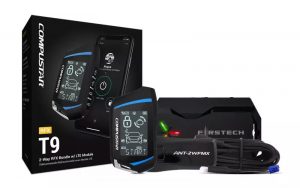 If you follow us on Facebook or Instagram – go ahead and do so if you aren't already following us – you may have noticed just how frequently we posted about the T9 early on in 2021. That's because it's a solid remote start and security system. The T9 is a 2-Way LCD remote with good range, programmable buttons, and Alarm Alerts to notify you when your car's shock sensors or alarm is triggered. If you're looking for a remote starter for a great value then the T9 is one that many of our customers will stand behind.
T9 Remote Features:
2-Way LCD Confirmation

3,000-Feet Max Range Remote

2-Way Alarm Alerts

Programmable Buttons

Smartphone Control with Drone LTE Module
---
Where can I buy a Compustar remote starter?
Compustar remote starters can be purchased and professionally installed at any one of our Authorized Dealers. We have over 2,000+ locations in North America to choose from. Check our Dealer Locator below to find a location near you! If you're interested in any of our PRO series products like the T13, make sure to look for dealers with the "PRO" badge.
While most people think of remote starters as having the single function of starting a car's engine from outside the vehicle, Compustar remote starters offer unique features that provide comfort, security, and convenience. Read until the end to learn how you can find the right remote starter for you and your vehicle!
---
Comfort
One of the biggest luxuries of having a remote starter is being able to step into a warm or cool car. A car equipped with a remote starter is crucial for those who live in colder parts of the country, especially during the winter months. A Compustar remote starter not only enables you to warm up your car's engine from great distances but also activates your heater – giving you a warm and cozy car to escape the cold.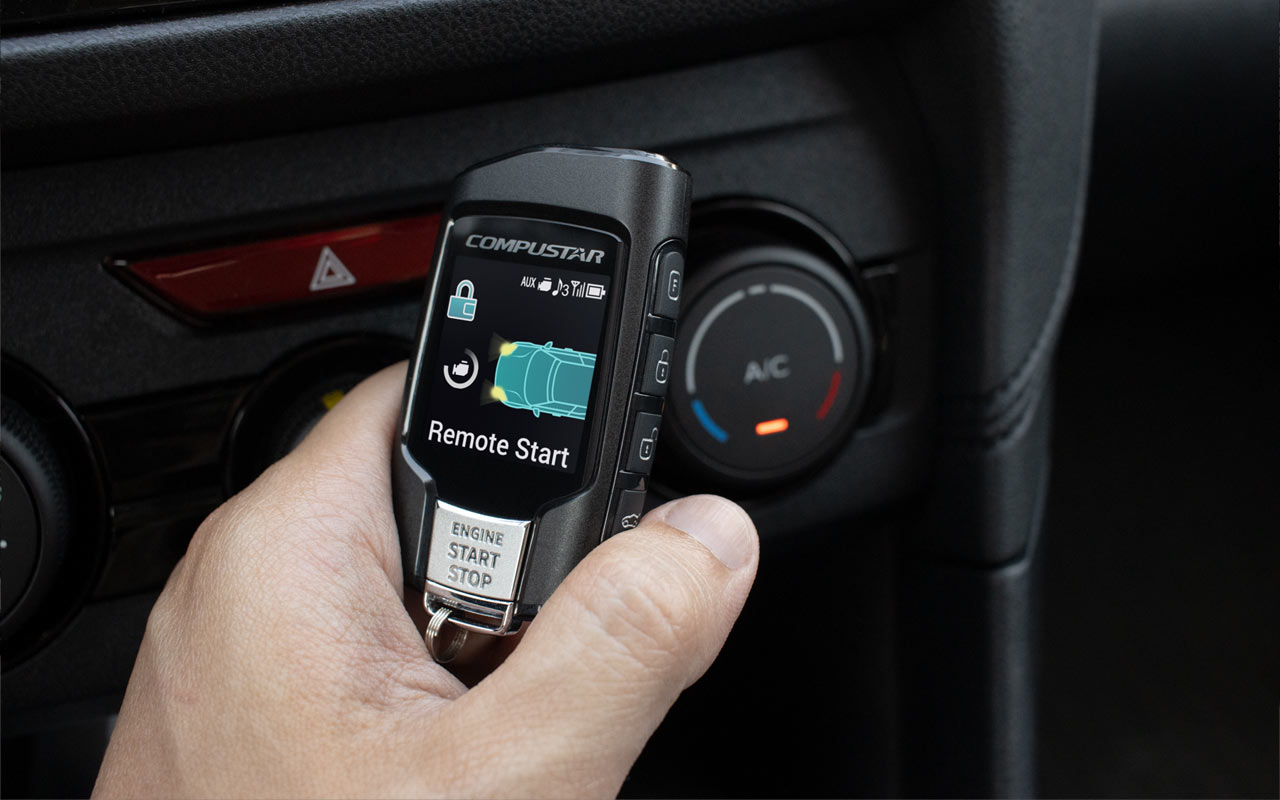 In the same regard, a remote starter becomes a necessity during the hot days of summer. It's been proven that dark-colored cars tend to absorb more of the sun's heat than lighter-colored vehicles. Plus, leather seats can be a pain to deal with in hot weather. A Compustar remote starter can help you battle these issues by activating your air conditioning system – keeping you and your car cool all summer long!
---
Security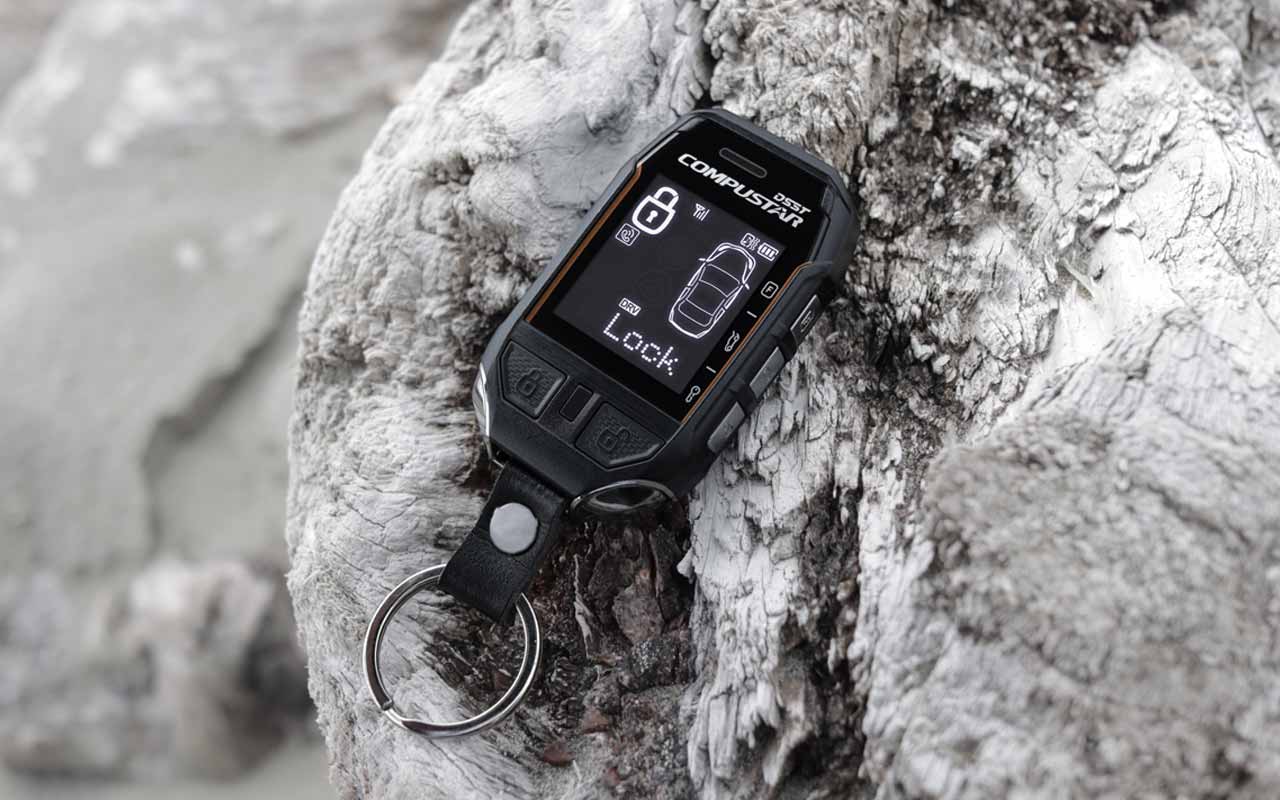 When compared to most OEM key fobs, which have an average range of approximately 65 feet, Compustar remotes can range from 1,500 feet up to 3 miles. This extended range allows you to set your car alarm and lock your doors from great distances. Whether you're in the comfort of your home, at a grocery store, or on the beach, you'll be able to lock your doors instantly with a long-range Compustar remote.
A must-have feature in remote start and car security is 2-way connectivity. Remotes with this feature enable you to control and secure your car confidently. A Compustar 2-way remote provides both audible and visual confirmation when commands from your remote are successfully sent to your vehicle. Remotes like the Compustar Q9 and T12 feature a 2-way LCD screen that animates to show you your vehicle's engine and door status.
---
Convenience
One of the most beneficial perks of having a remote starter in your vehicle is convenience. Compustar remotes allow you to start your vehicle with a single button press – without having to step foot inside your car. This means your car is ready to go as soon as you are!

Compustar's long-range remotes also make it easy for you to lock and secure your vehicle. Gone are the days of going back outside to check if your doors are truly locked. Simply hit the lock button on your 2-way Compustar remote and the remote will confirm that the command was sent and received by your vehicle. Another feature included in our PRO T13 and PRO R5 remotes is Proximity Unlock. This convenient feature automatically unlocks your doors once the remote is within 3-6 feet of your vehicle. This function is especially useful for when your hands are tied up with the kids or groceries.
---
Which Remote Starter is Right for You?
At Compustar, we have plenty of remote start systems for you to choose from. Our remotes vary in size, design, range, and features – to tailor to your exact needs. If you're in the market for the most advanced remote starters in the industry, then we recommend either the PRO T13 or PRO R5. Both remotes offer miles of extended range, a USB rechargeable battery, waterproofing, and include our Proximity Unlock feature.
Try out our System Builder tool today to check your vehicle's compatibility with our remote starters and see which remotes we recommend!
For many of us, cars are our primary mode of transportation, making them an essential part of our lives. According to the U.S. Department of Transportation's National Highway Traffic Safety Administration, over 800,000 motor vehicles were stolen in 2020 alone. Protect your vehicle and prevent car theft using these 5 safety tips!
---
Tip #1: Park in Open Well-lit Areas
One of the easiest ways to help prevent car theft is to park in open, well-lit areas near your destination. Whether that be in a grocery store parking lot or a shopping center parking garage, you should always park close to an entrance when possible. Thieves are less likely to break into a vehicle parked in high foot traffic areas, where everyone has a clear view of their surroundings.
Consequently, avoid parking in low-light confined areas. Parking near delivery trucks, dumpsters, and other large objects that obstruct the visibility of your car, provides thieves with an opportunity to strike! 
---
Tip #2: Hide Your Valuables Out of Sight
Shopping bags, purses, electronics, and even loose change make vehicles more susceptible to being broken into, especially when they're left out in the open. Before leaving your car parked, put away any valuables in your trunk or glove box. Leaving your belongings in plain sight, not only opens up your vehicle to the possibility of a smash-and-grab situation but also makes stealing your car a more attractive option.
---
Tip #3: Close and Lock All Windows and Doors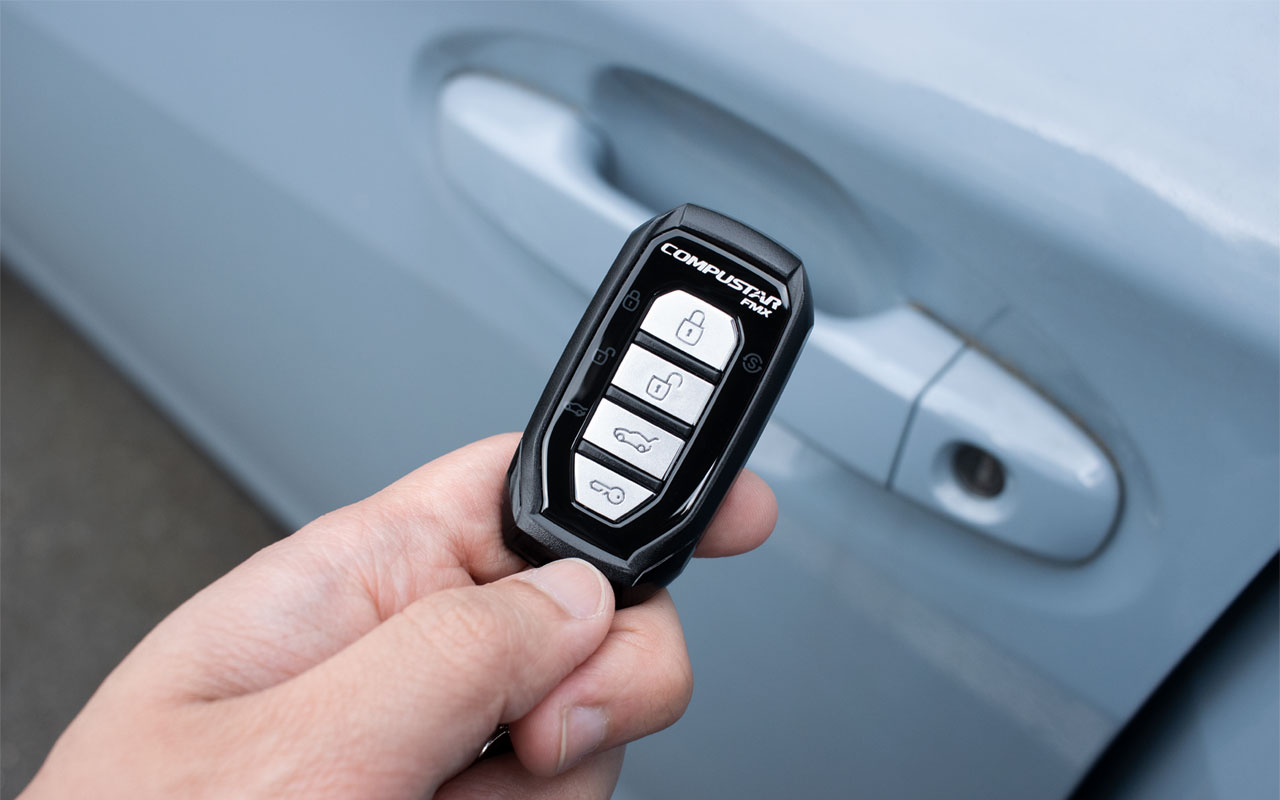 Summer is here and so is hot weather! You may be tempted to leave your windows partially open to help hot air escape when your vehicle is parked. But, ask yourself this question – is cooling down your car by a few degrees worth the risk of theft and vandalism?
If your answer is no, then make sure to close and lock all your windows and doors before leaving your vehicle. Remember, a skilled car thief can get inside your vehicle with just a few inches of open window space.
---
Tip #4: Don't Leave Your Keys in Your Car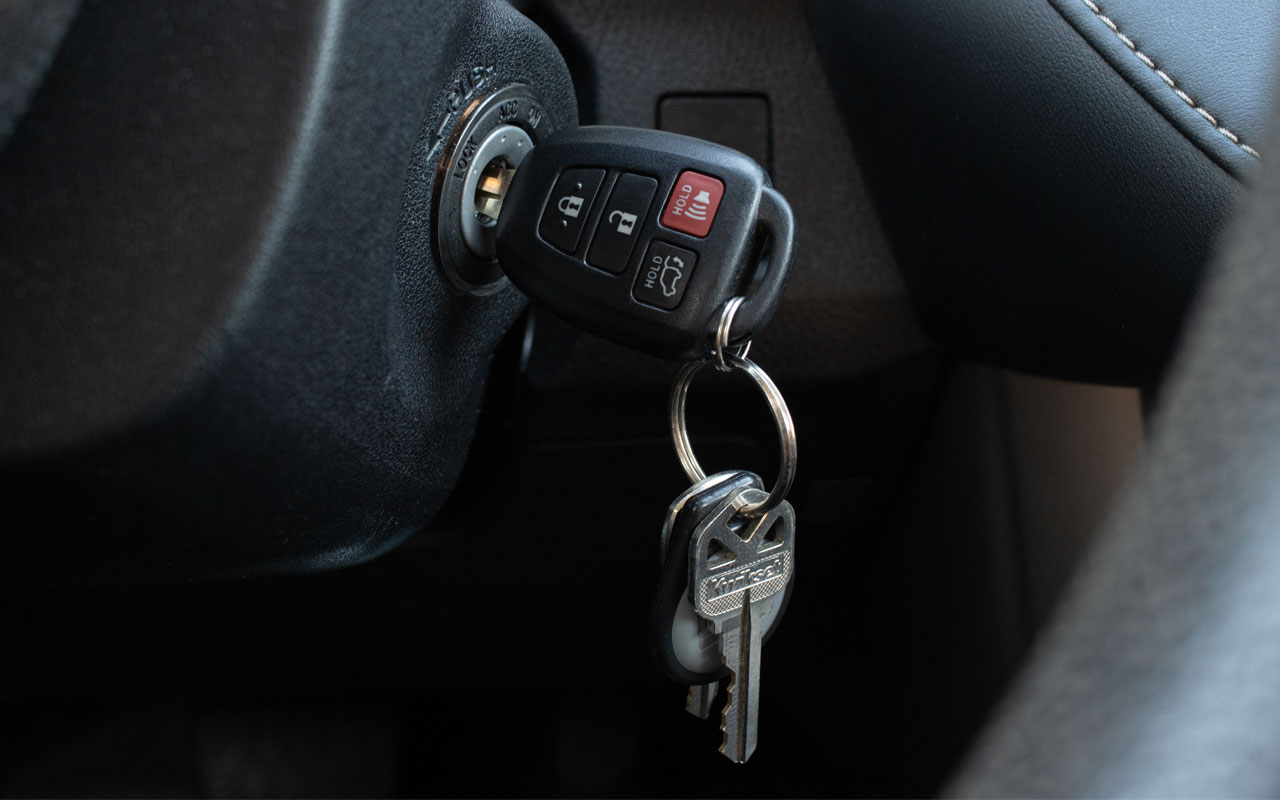 This next tip should be a no-brainer, but you'd be surprised at how many people leave their cars unattended with the keys in the ignition. Even if you're waiting for your car to warm up before work or just stopping by a convenience store to grab a quick snack, you should never leave your keys in your vehicle! Car thieves are constantly on the lookout for an easy target. You're practically handing over the keys to your car by leaving them in your vehicle.
---
Tip #5: Install a Compustar Security System
Installing a Compustar security system to your vehicle is one of the best things you could do to protect your car from thieves. Compustar security systems even help with some of the previously mentioned tips to keep your vehicle safe.
Here are a few Compustar security system features that help prevent car theft:
Warm up or cool down your car safely with keyless remote start

Compustar remotes enable you to lock your doors from 1,500 feet and up to 3 miles

"Pit Stop" mode allows you to take your keys out of the ignition while keeping your engine running during a quick pit stop

2-way remotes notify you when your car alarm is triggered due to shock, impact, glass-break, or tilt
---
How to Buy a Compustar Security System
Compustar makes it easy to add security to most vehicles! If you're considering a Compustar security system, visit our Dealer Locator page to choose from over 2000 authorized retailers in North America. 
To check your vehicle's compatibility with our products, try our System Builder tool! You'll be able to check our system's compatibility with your vehicle's specific year, make, and model. We'll even recommend the best remotes based on your preferred style and intended use.
Compustar's PRO R5 (RF-P2WR5-SF) offers several advanced features for convenience and security, while maintaining a simple and easy-to-use design. Follow along as we take a closer look at the PRO R5's top 5 features!
---
Proximity Unlock
What is Proximity Unlock?
The proximity unlock feature on the PRO R5 makes getting into your car a breeze! Simply walk towards your car and your doors will automatically unlock once the remote is within 3-6 feet of your vehicle. This modern feature is perfect for upgrading older vehicles and comes in handy when entering your car while your hands are full of groceries, packages, or work equipment. You can quickly get into your car without needing to press a single button, with this convenient feature built into the PRO R5!
* Compustar's proximity unlock feature is only available on the PRO T13 and PRO R5 remotes.
---
2-Way Alarm Alerts
Similar to Compustar's top car alarm systems, the PRO R5 features 2-way alarm alerts! With security in mind, alarm alerts notify you when your car's alarm or shock sensors are triggered. The PRO R5's LEDs will light up and the remote will chirp, signaling that your car detected impact or is potentially being tampered with.
With up to 2 miles of max range, the PRO R5 keeps you up-to-date on your vehicle's safety status from long distances. Alarm Alerts is a must-have feature for securing any vehicle and keeping your mind at ease!
---
2 PRO R5 Remotes + DroneMobile Included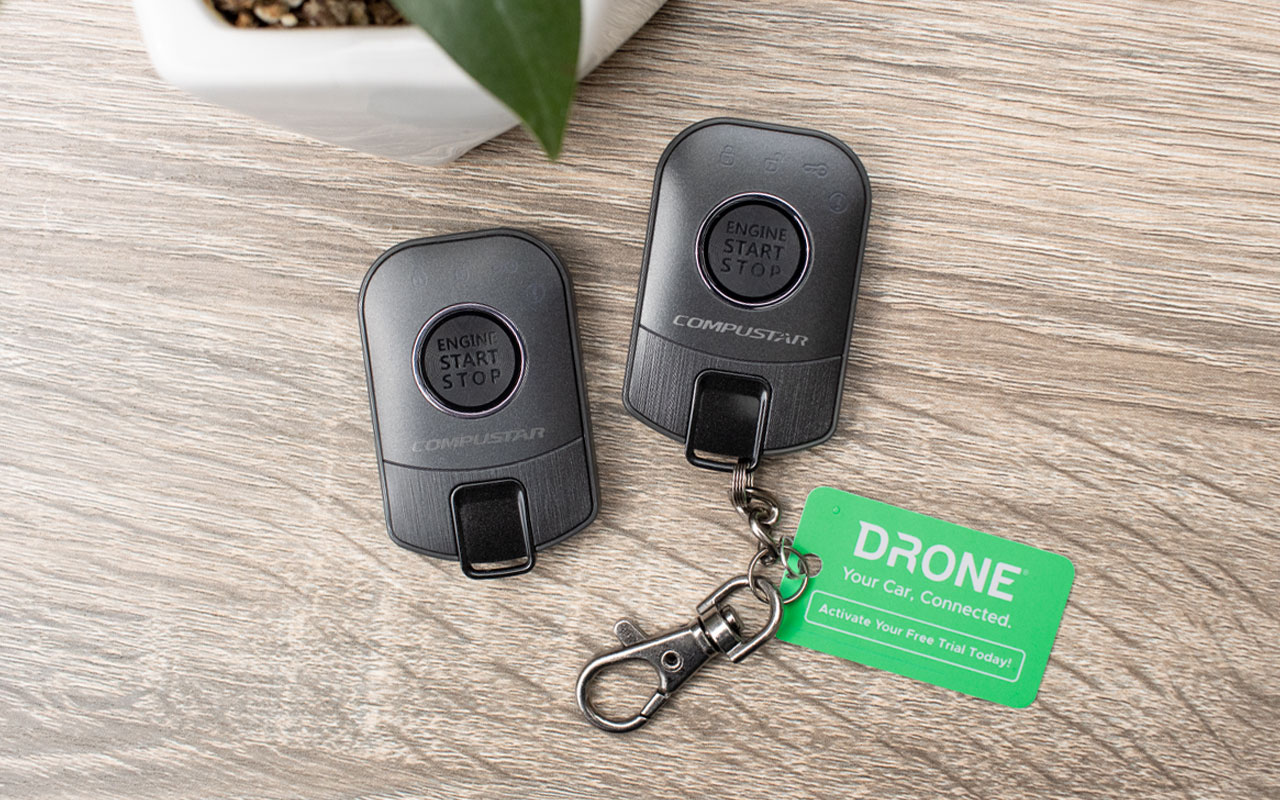 The PRO R5 system comes with two PRO R5 remotes. One for your keychain and one for backup. The second remote can be held onto by a spouse or family member, should you share a vehicle. With two 2-way PRO R5 remotes, you increase your car's security by having multiple sets of eyes on the same vehicle.
If you want even more protection or an alternative option to control your car, the PRO R5 system comes included with a Drone X1 module and a free 30-day trial of DroneMobile Premium! DroneMobile allows you to control your remote starter from your smartphone, with added GPS tracking and vehicle monitoring features.
To learn more about DroneMobile visit www.dronemobile.com >
---
1-Button Design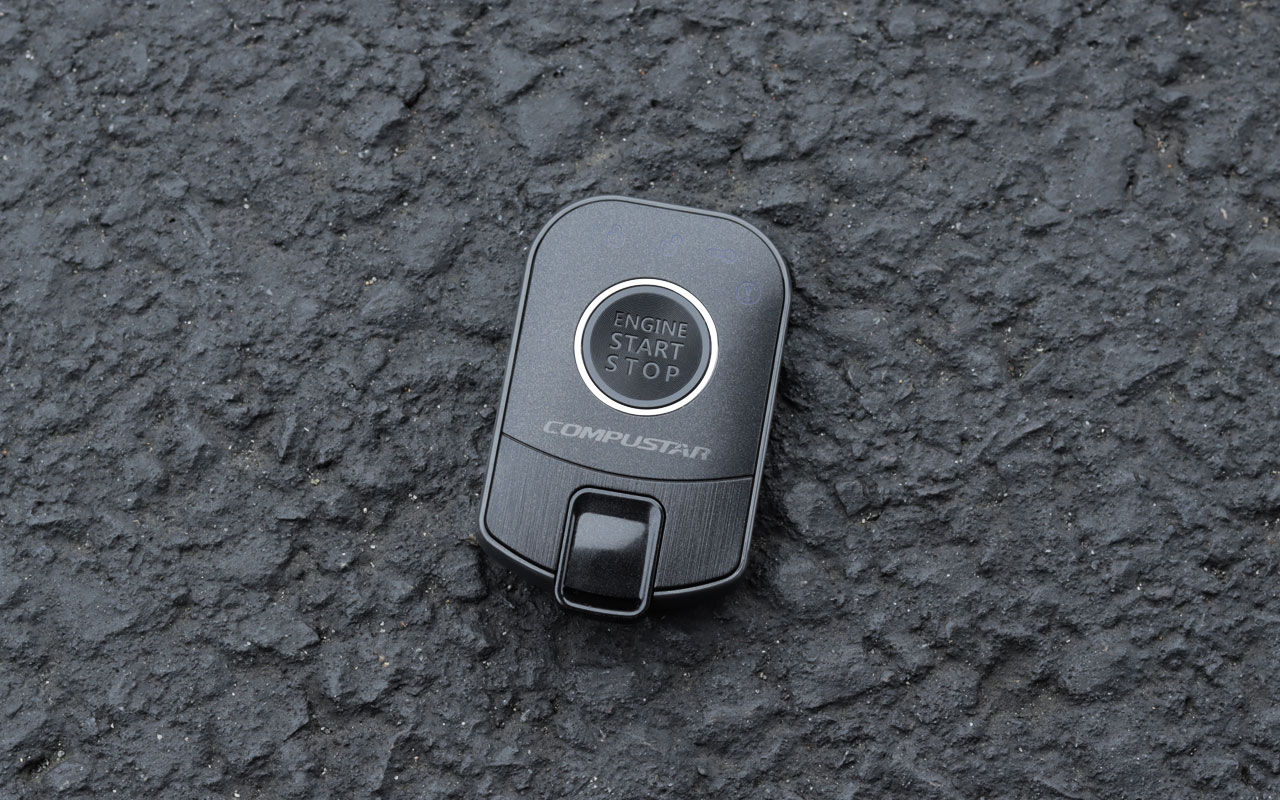 The Compustar PRO R5 makes remote starting and securing your vehicle effortless. Borrowing the classic 1-button layout from previous Compustar remotes, the PRO R5 controls are as follows:
Tap the button once to lock your doors and arm your security system

Double-tap the button to unlock your doors and disarm your security system

Hold the button down for 3 seconds to remote start your vehicle

While your vehicle is remote started, hold the button down for 3 seconds to shut down your engine
With only one button to choose from, you don't even need to look at the remote to make sure that you are pressing the correct button to control your car!
---
USB Rechargeable Battery
The PRO R5 is our first 1-button remote to feature a USB rechargeable battery. A single charge through the remote's water-resistant micro-USB charging port can last up to 45 days! This eliminates the need to constantly purchase and replace old batteries on your remote starter. Having a built-in battery also means no more losing battery covers featured in some remote starters.
---
How to Purchase the PRO R5?
The PRO R5 can only be purchased through an Authorized Compustar PRO retailer. To request pricing and schedule installation, please visit our dealer locator at www.compustar.com/find-a-dealer/. Make sure to check the "Display only PRO dealers" box to show preferred Compustar dealers that have exclusive access to PRO Series products including the PRO R5.
To check your vehicle's compatibility with our products, try our system builder at www.compustar.com/system-builder/.
If you've recently purchased a 2-way Compustar remote start system, then you may have noticed that your kit comes bundled with DroneMobile. What does this mean? Unlimited range car control and security from your smartphone!
Included in every 2-way Compustar system in the U.S.A., is a Drone LTE Module with 30-Days of DroneMobile Premium for free.
---
What is DroneMobile?
DroneMobile gives you the power to remote start, secure, and track your vehicle from virtually anywhere with your smartphone. When paired with a Compustar system, DroneMobile serves as a secondary remote with unlimited range and GPS tracking capabilities.
Learn More About DroneMobile >
---
How to activate your free trial?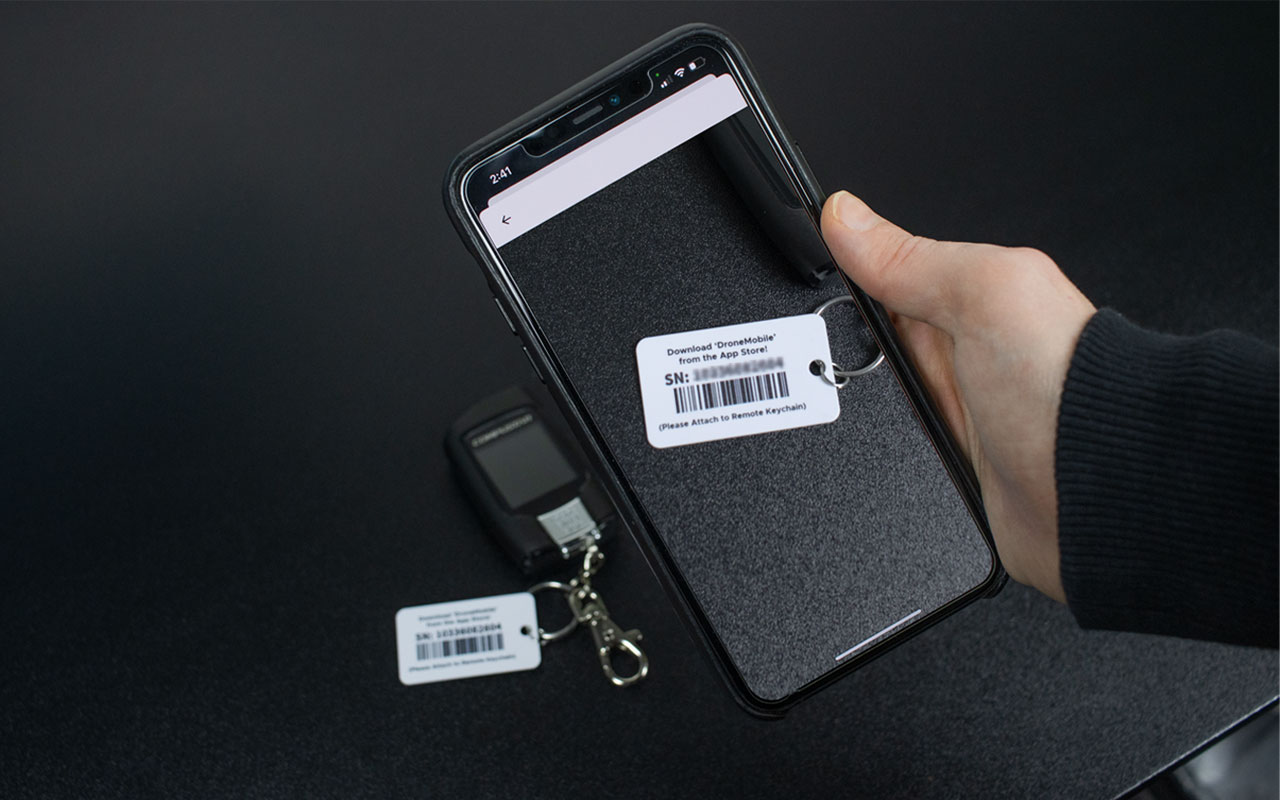 To begin your free 30-day trial of DroneMobile Premium, you must first register your DroneMobile system. Follow these simple steps to connect to your vehicle today!
Download the free DroneMobile app in the Apple App Store or Google Play Store

Open the DroneMobile app and tap "Register"

Scan your serial number (found on your keychain tag, the back of your Drone module, or on your door jamb sticker) and press "Continue"

Fill out your information including email and phone number then click "Submit"

Verify your DroneMobile account by checking the email associated with your DroneMobile App and create your password
It's that simple! Your free 30-day trial begins once you register your DroneMobile device.
---
Why do you need a subscription?
DroneMobile keeps you connected to your vehicle through your smartphone. Just like your phone, the Drone LTE Module that's included with your 2-Way Compustar system also requires a data plan. While almost all Drone LTE Modules use AT&T connectivity, you can use DroneMobile on any cellular network, since the hardware itself has a separate LTE connection from your cellular device.
---
What can you do with DroneMobile Premium?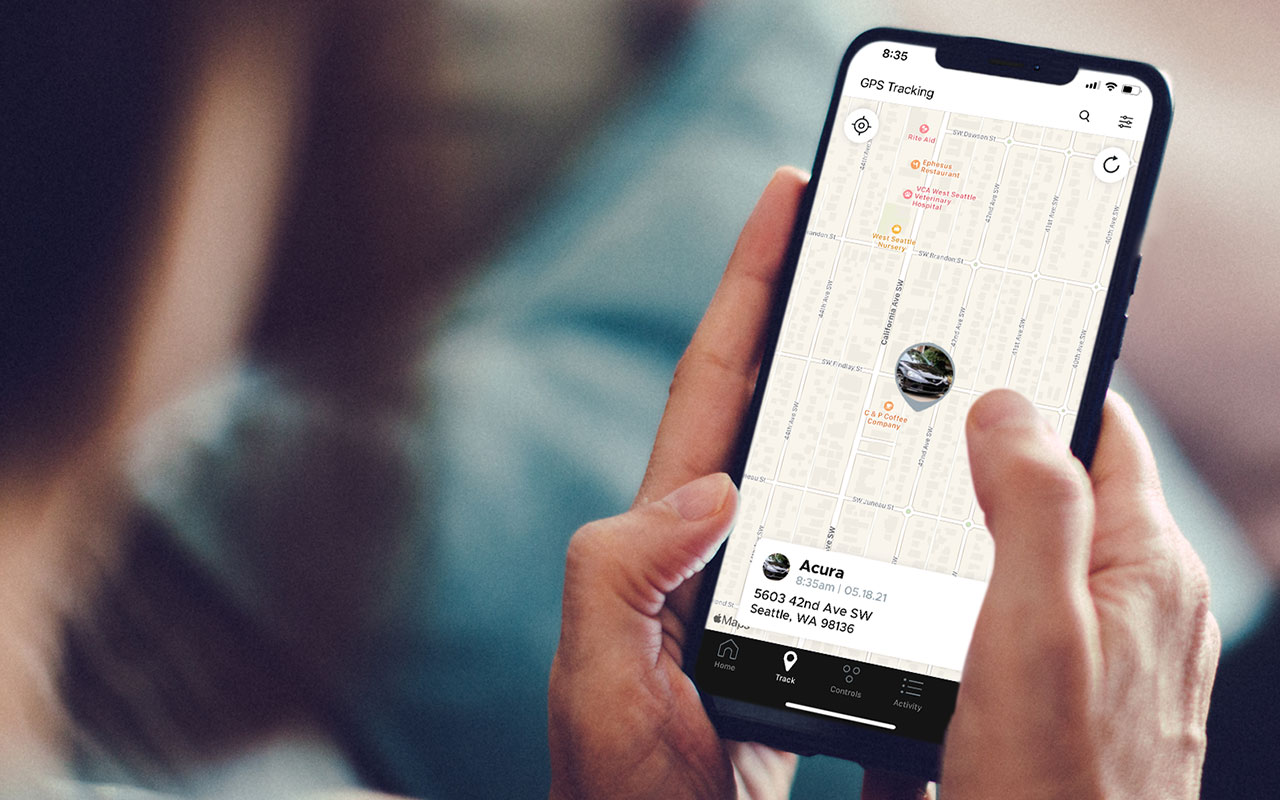 The DroneMobile App works just like your Compustar remote, but with the added benefit of unlimited range and GPS tracking. DroneMobile's GPS tracking feature gives you the ability to track down your vehicle from virtually anywhere with your smartphone, desktop, or tablet. You'll never have to second-guess your car's location or search the parking lot aimlessly again with DroneMobile!
A useful feature included in the Premium Subscription plan is Geofences. Geofences allow you to set boundaries on a map for your vehicle. You'll be alerted by the DroneMobile App as soon as your car is caught outside the Geofence perimeter. This driver monitoring feature is great for keeping an eye on new drivers and teenagers.
Other helpful driver monitoring features include speed and curfew monitoring. DroneMobile allows you to set maximum speed limits and curfews on your vehicle. You'll receive an alert as soon as your car exceeds a specific speed limit or if your engine is started outside of your chosen curfew. These premium features will give you peace of mind knowing that your car and loved ones are safe on the road.
---
Which DroneMobile subscription plan is right for you?
When your 30-day free trial is over, you can continue using DroneMobile by purchasing a subscription plan at https://accounts.dronemobile.com/subscriptions. If you're still not sure if unlimited range smartphone car connectivity is right for you then our monthly (pay-as-you-go) billing cycle is always available.
Planning on using DroneMobile for years? Save up to 50% with our prepaid annual plans. To see a full price and features breakdown of our subscription plans go to:
DroneMobile Subscription Plans >
Remote starters provide a quick and effortless way to warm up your car in the winter and cool it down in the summer, but is it safe for your vehicle? Spoiler alert! Yes, Compustar remote start systems are safe to add to almost any vehicle as long as they are installed by a professional. In this article we'll answer some of the most common questions you may have about remote start and its effect on your vehicle.
---
Can someone steal my car during remote start?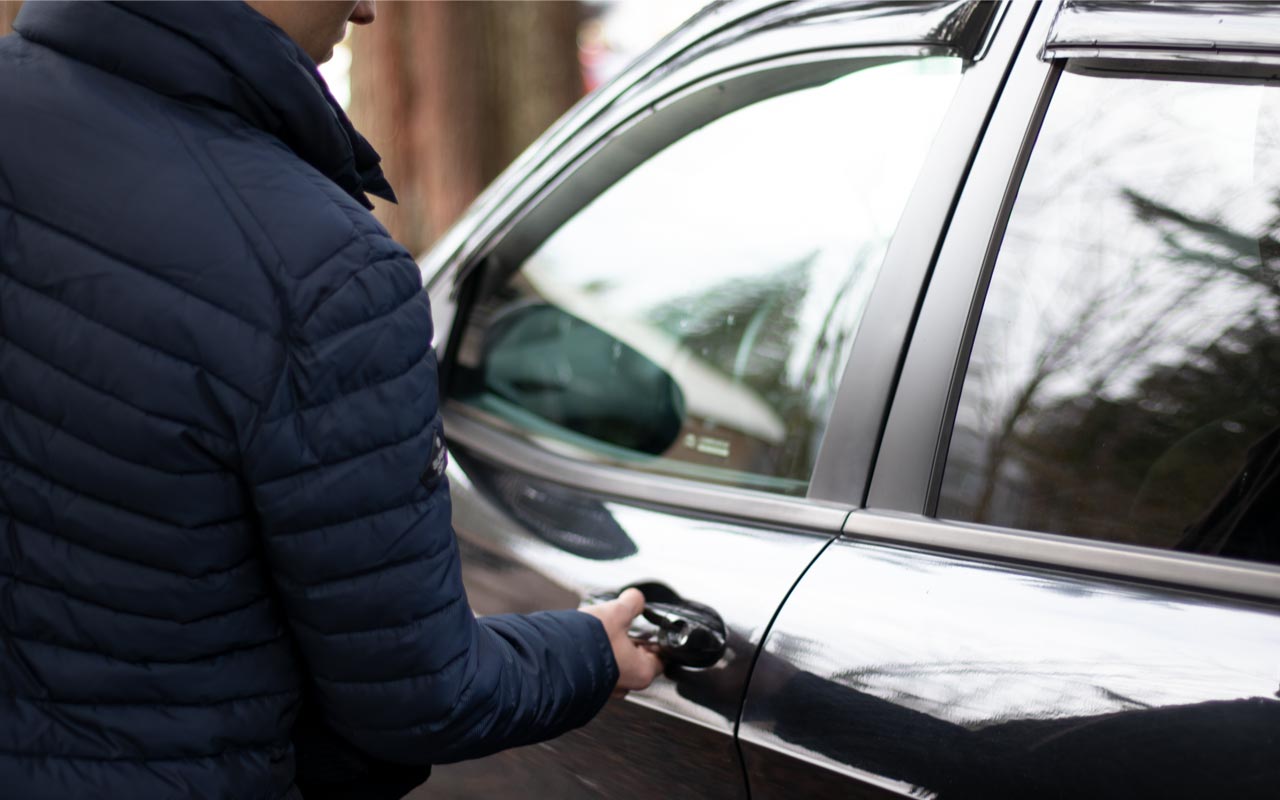 A common cause of concern that someone may have when considering getting a remote starter installed in their vehicle is security. They may find themselves asking, "Is it safe to leave my car outside with the engine running?". The answer is yes, a Compustar remote start system simulates the same engine start sequence as your car key, but without the physical presence of the key in the ignition.
In order for someone to drive your car, your remote start system must be unlocked and disarmed. More importantly, the original key or key fob (for vehicles with push-to-start) needs to be present in the car or in the ignition. Otherwise, the car will shut down as soon as someone presses the foot brake to put the vehicle into gear. This takeover feature from Compustar protects your car from thieves and certainly beats leaving your key in your car while it's running.
---
Does a remote starter increase engine wear?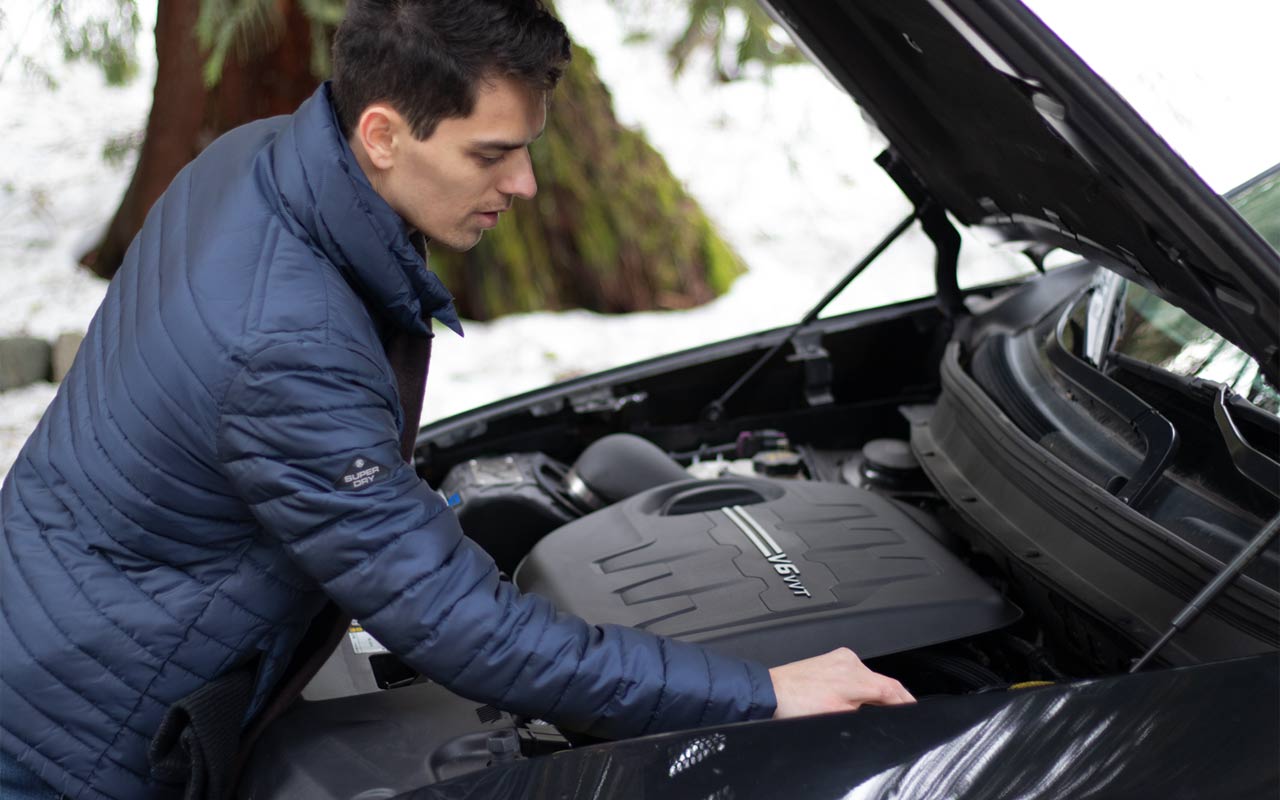 One of the most common misconceptions about remote starters is that it increases engine wear. People have come to believe that remote starting puts unnecessary strain on your car's engine, which is not true. Whether you're sitting inside of your car or remote starting from the comfort of your home, your engine will not react any differently. Remote starting and running your engine before driving puts no more toll on the engine than if you were inside your car waiting for it to warm up.
In reality, one could argue that remote starters can actually be beneficial to your engine and even help prolong its lifespan. This is especially true in cold weather when your engine oil thickens, causing it to flow more slowly and lessening its ability to dissipate heat. Remote starting allows your engine oil to heat up and work more efficiently, limiting the strain on your engine once you start driving.
---
Do remote starters drain my battery?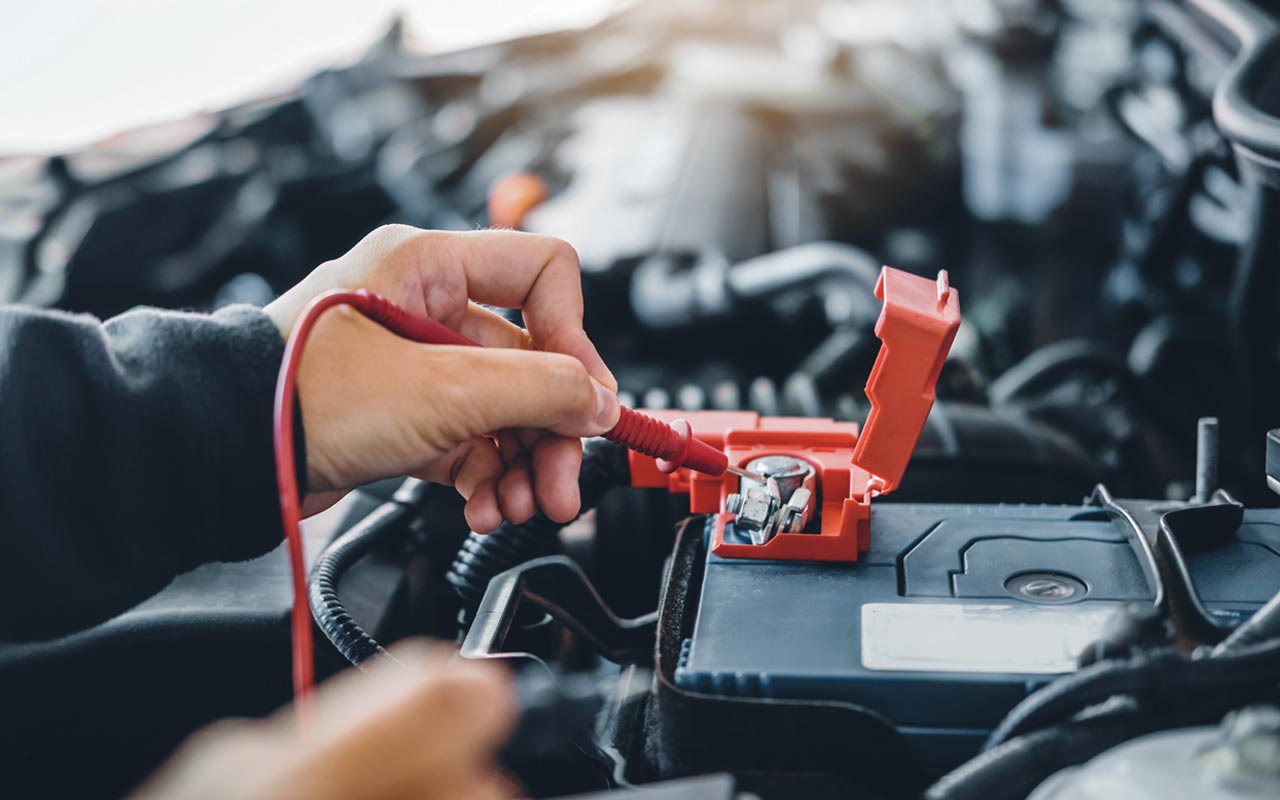 Another myth revolving around the topic of remote starters is that they can cause premature wear on your car's battery. Similar to your vehicle's radio or entertainment system, which continually draws a small amount of current to retain presets like time and your last music selection, a Compustar remote starter works no differently. While your engine is shut off, your remote starter will draw just enough current to allow your remote fob to communicate and command your car for locking, unlocking, and remote starting. A Compustar remote start system will not drain your battery any more than some of the other electronics in your vehicle.
While most vehicle makers outfit their cars with batteries capable of supporting electronics installed outside of the production line, there is a chance that your battery may not be able to handle additional electronic components. It's best to double-check the health and age of your battery when considering remote start installation. To make sure that your battery can handle a remote starter, we emphasize getting your remote starter installed through a trained professional.
Compustar remote starters can provide you with low-battery alerts when your vehicle's battery dips below 11.7V. These types of notifications are available on our 2-Way LCD remotes or the DroneMobile App.
Learn more about DroneMobile >
---
Get Professional Installation
Compustar remote starters provide a safe and secure way to start your car remotely when properly installed. Despite common presumptions, remote starters do not drain your car battery or increase engine wear. Safeguards like Compustar's takeover feature also protect your vehicle from thieves. This feature requires the car's key to be present in the vehicle to take over the remote starter and start driving.
To ensure your vehicle's compatibility and proper remote start functionality, professional installation is required. Our Authorized Compustar Installers are trained professionals who have access to the latest tools and firmware needed to keep our remote starters up to date. To check your vehicle's compatibility with our products, try our Compustar System Builder.
We frequently are asked some version of the question, "what is the difference between an aftermarket and a factory remote starter?" The main benefit of an aftermarket remote starter is that you do not need to buy a new vehicle to have one installed! Compustar remote starters are compatible with over 90% of vehicles on the road, including manual transmission, diesels, hybrids, and select luxury models. Check out some of the other benefits below!
Benefits of an Aftermarket Remote Starter
More powerful remotes with longer range – control your car from up to 3-miles away!
2-way remote start controls and security alerts
Customized remote start controls and features
The Aftermarket Remote Start Difference 
Factory remote starters, also referred to as OEM remote starters, are systems that come pre-built into a vehicle. Any remote starter you have installed after purchasing your vehicle is called an "aftermarket" remote starter. While OEM remote starters can be a nice addition to a vehicle, they are typically not as powerful as an aftermarket system.
Aftermarket Remote Starters Offer Improved Remote Start Range

OEM remotes have the same range as a regular key fob (normally only 65 feet) and cannot be upgraded. On the other hand, Compustar remote starters have the capacity for many upgrades including smartphone control, advanced security, keyless entry, and more!
Aftermarket Remote Starters Provide 2-Way Confirmation

Another improvement of aftermarket remote starters is that you can get a 2-way remote. 2-way remotes allow you to send commands to your vehicle and confirm when the command is successful. Without 2-way, you could walk outside to find your command failed without you knowing and the vehicle never started. That's why 2-way is great, because you'll always know your vehicle has started and is ready for you. To see the full potential of a Compustar system check out the PRO T12 with LTE Bundle.
Aftermarket Remote Starters are Fully Customizable
When choosing a remote starter, you have several customization options. Some are auxiliary functions that grant you control over other vehicle features from your Compustar remote. For example, your installer can program your remote to roll down your windows, pop the trunk, and or integrate a car security system. 
3 Ways to Upgrade Your Remote Starter > 
Other popular customizations are runtime extensions. Most OEM remote starters are programmed with a runtime of 10 minutes or less that cannot be altered. With Compustar, you choose the runtime (up to a maximum of 45 minutes) that works for you.
Compustar systems are a base for many other vehicle accessories. For example, all of DroneMobile's products are compatible with Compustar and provide smartphone remote start control. We also offer security accessories such as our ALARMIT Kits and DAS-II shock sensors.  
When you visit your installer, they can talk you through all the ways to build your custom system.
How Do I Find Remote Start Installations Near Me?
Compustar products can only be purchased from one of our Authorized Dealers. We have a vast network of Authorized Retailers throughout the U.S. and Canada, so chances are, there's one nearby. 
Visit our Find a Dealer page to track down your local Authorized Retailer today! If you'd like to learn more about our products, try out our System Builder feature to pinpoint which system works best for your specific vehicle and needs. 
As cold weather quickly approaches, there's never been a more perfect time to give the gift of remote start! Whether you're shopping for the best value remote start system or looking for the most user-friendly remote, our 2021 Holiday Gift Guide has everything you need to find the perfect remote car starter this holiday!
---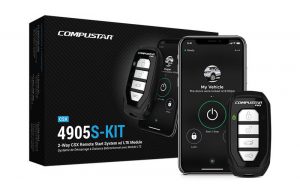 Holiday shopping can certainly put a dent in your wallet. That's why we've chosen the CSX4905-S-KIT as our best value remote start system for the holidays. This all-in-one system includes a remote starter, bypass module, and a 2-way remote to satisfy all your remote start needs at a reasonable price. This kit even includes a Drone LTE Module, giving you the ability to control your car from your smartphone!
CSX4905-S-KIT System Features:
2-Way LED Confirmation

3,000-ft Max Range Remote

CM-DC3 Remote Start

Bypass Module Included

Smartphone Control with Drone LTE Module
---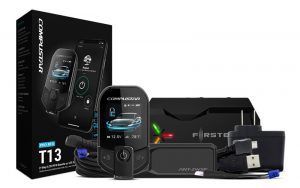 If you're simply looking for the best remote with an LCD screen, then the PRO T13 is just that! This sleek and stylish 2-way remote boasts a full-color LCD screen showing you your vehicle's battery voltage, inside temperature, and door status.
Compustar's LCD Remotes like the PRO T13 provide additional peace of mind when it comes to your vehicle's security. You can check your vehicle's door-lock status at anytime and get visual confirmation when you start or secure your car. Lastly, LCD Remotes provide alarm alerts in the event that your Compustar security system is triggered.

Whether you're out in the sun or the dark, the PRO T13's vibrant screen makes it easy for anyone to check on the status of their vehicle. One cool thing about this kit is that it includes the PRO R5 as a backup LED remote should you leave the PRO T13 at home or in the office.
PRO T13 Remote Features:
2-Way LCD Confirmation

3-Mile Max Range Remote

Proximity Unlock

2-Way Alarm Alerts

USB Rechargeable

Smartphone Control with Drone LTE Module
---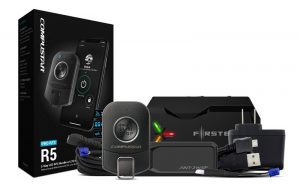 Add the perfect companion to someone's keychain with the PRO R5! This remote starter system puts Compustar's latest innovative features into one compact and easy-to-use remote. The PRO R5's 1-button design allows you to start, stop, lock, and unlock your vehicle from a single button.

With Proximity Unlock as an added feature to the PRO R5, you can simply walk up to your vehicle with the remote in your pocket and your doors will automatically unlock without pressing a button. This kit also comes with a second PRO R5 remote, so you can share your remote start vehicle with family members!
PRO R5 Remote Features:
2-Way LED Confirmation

2-Mile Max Range Remote

Proximity Unlock

2-Way Alarm Alerts

USB Rechargeable

Smartphone Control with Drone LTE Module
---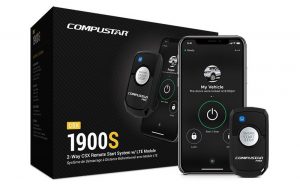 Looking for a simple all-in-one remote starter kit with must-have features? The CSX1900S has everything you need to remote start your vehicle via remote or smartphone! This kit includes a compact 2-way 1-button remote along with a Drone LTE Module for Smartphone Control. If you ever leave your Compustar remote behind, you'll be able to rest easy knowing that you can lock, unlock, and remote start your car from your smartphone.
CSX1900-S System Features:
2-Way LED Confirmation

3,000-ft Max Range Remote

CM-900-S Remote Start

3X Lock Start (OEM Remote)

Smartphone Control with Drone LTE Module
---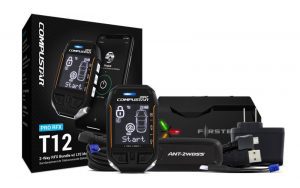 Buying a remote car starter for someone who will surely put it to the test? Then the T12 is exactly what you're looking for! This remote features a high-strength, injection-molded body that's able to withstand drops and everyday impact. The T12 is rated IPX-7 waterproof, meaning it can stay underneath 1 meter of water for at least 30 minutes!
T12 Remote Features:
2-Way LCD Confirmation

3-Mile Max Range Remote

IPX-7 Waterproof

2-Way Alarm Alerts

USB Rechargeable

Smartphone Control with Drone LTE Module
---
Get started on your remote starter!
Still not sure which system is best for you? Check your vehicle's compatibility and create your custom remote start kit using our system builder tool!
Click here to use our Compustar System Builder today! >
As temperatures begin to drop, car owners throughout North America begin the process of adding remote starters to their vehicles. Our dealers typically experience a spike of remote start orders and installs during this time of the year. Avoid the wait and schedule your Compustar remote start install today!
JUNE 16, 2021 – (SEATTLE. WASHINGTON): Firstech, the maker of Compustar and DroneMobile connected car solutions, has announced that it will begin shipping the KP2 Keyless Touchpad (FT-KP2) in July 2021. KP2 is a windshield-mounted touchpad that gives drivers the ability to lock, unlock, and share their vehicles without the use of a key, remote, or smartphone.
In daily use, the KP2 Touchpad functions as a convenient replacement for car keys for unlocking and locking the doors. To lock/arm the vehicle's doors, the driver simply needs to hold the "Lock" button on the KP2. When the driver is ready to hit the road, they can unlock the doors by entering their 4-6 digit PIN code onto the windshield mounted touchpad. The KP2's upgraded capacitive touch sensors respond quickly for drivers who are on the go.
KP2 now supports two separate PIN codes, one reserved for the vehicle owner ("Master PIN") and one reserved for shared drivers ("Guest PIN"). The Guest PIN code is time-sensitive and will expire on the time/date appointed by the vehicle owner via the DroneMobile smartphone app. In order to enable Guest PIN codes, the KP2 must be installed with a KL1 KeyLocker, which Firstech released in Spring 2020.
Guest PIN codes make the KP2 an ideal solution for car sharing situations. Whether a vehicle owner is hosting out-of-town guests or using car-sharing services such as Turo or Getaround, he/she could share PIN codes with other drivers without revealing his/her own Master PIN code. The KP2 will eventually be included with every Drone KL1 KeyLocker, giving car sharers an all-in-one vehicle and key management solution.
Installation of the KP2 Keyless Touchpad is simple, requiring only a single connection to a compatible Firstech remote starter, alarm, or KeyLocker. As usual, Firstech offers an array of programming methods via desktop, smartphone, or Firstech's proprietary "OP-500" option programmer.
KP2 is Firstech's fourth touchpad release. Previous models include the KP1 and the RPS TOUCH, one of Firstech's best-selling accessories over the past ten years. In comparison to previous models, the KP2 features a new "OEM"-style interface, unbranded design, and two additional digits for code programming. Internally, the KP2 boasts significant upgrades to its memory and processor, improving the speed, responsiveness and reliability of the touchpad.
As a standalone accessory, KP2 will start at $49.99 MSRP. KL1 KeyLocker systems bundled with the KP2 will retail at $199.99 MSRP. If you are interested in learning more about the KP2 Keyless Touchpad, please visit www.myfirstech.com or email Firstech's sales team at orders@myfirstech.com.
A well-designed remote starter, car alarm, or vehicle accessory transforms the comfort and safety of any car. These types of upgrades allow you to have the latest convenience and safety features, even on older model vehicles. 
However, no matter how great the brand, if you have your hardware installed by the wrong person, then you might as well not add it at all! Before you go out and purchase a remote starter or a car security system, make sure your installer meets these standards!
Do They Have Professional, Trained Install Technicians?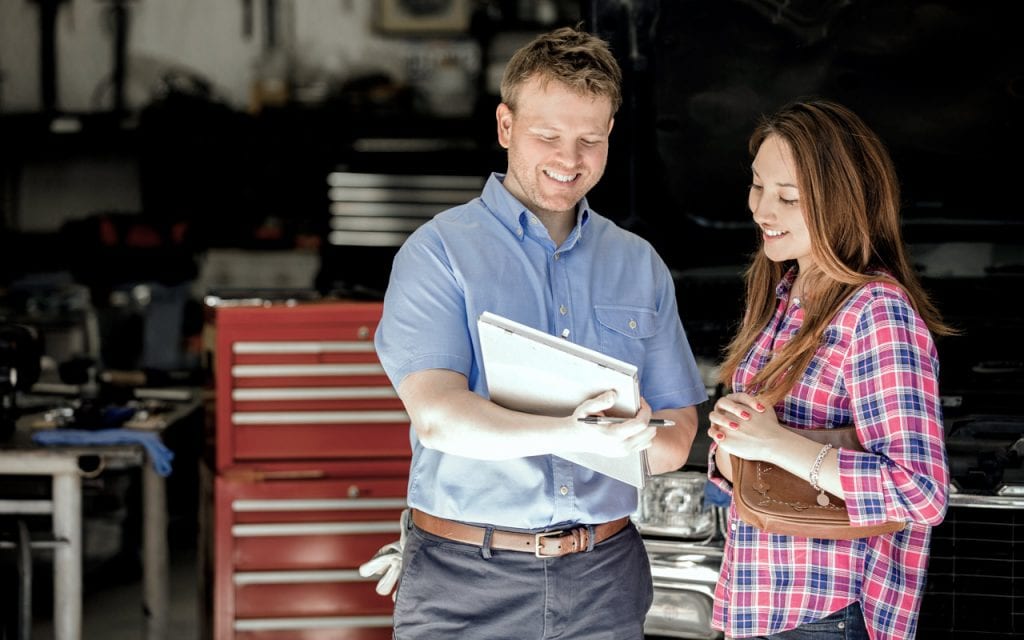 When looking for a good installer, be sure to take note of the training they provide their team. How long have they installed the product you're looking to buy? If they run into any issues, who will they turn to for help? 
Why You Need a Professional Car Alarm & Remote Start Installer
Now, this is important to know for a couple of reasons. If your installer is well-trained:
They'll get the job done right (the first time)
The install with be completed faster
They'll have high-quality help for troubleshooting issues
A basic internet shopping rule comes in handy here: check online reviews. If you look up the installer only to find dozens of reviews talking about how customers had recurring issues with supposedly high-quality systems after installation, the system was likely installed incorrectly.
Here at Compustar, we pride ourselves on the expert-level training and continued support we provide for our dealer network. We offer online and in-person training throughout the year, as well as on-going tech support. 
Is The Business Located Nearby For Convenient Pick-Up And Drop-Off?
One of the biggest concerns people have when deciding whether or not to install new products onto their vehicle is time. But the wait is well worth it if you're having products installed to increase the value, comfort, and safety of your vehicle. However, convenient drop off and pick up is still incredibly important. 
Sometimes, especially if you reside in a metropolitan area, the more conveniently located installers are often the busiest. This is a good sign! Calling back to point one, if an installer is busy, it probably means they provide high-quality services, and their convenient location makes them even more appealing. If you have a busy schedule, it's often worth it to wait for the installer closest to your home or work. You might have to wait a few extra days for an appointment, but it will save you a headache. 
Most manufacturers have store locators built into their websites to make finding conveniently located installers hassle-free. For example, you can type in your zip code at www.compustar.com/find-a-dealer/ to get a full list of Compustar dealers in your area. And since we have over 2,000 (and counting!) retailers across North America, chances are there's one close by!
Are They Familiar with Your Vehicle and the Products You Want Installed?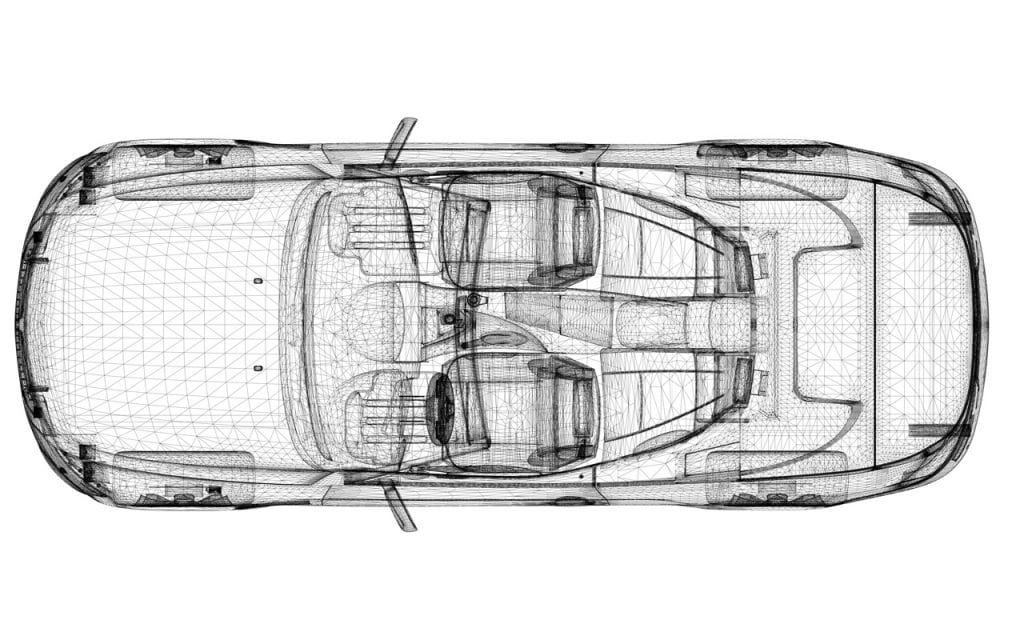 This is especially important if you're looking to have a remote starter installed. Remote starters are some of the most complex vehicle accessories to have installed. Depending on your car and the features you're looking for, there are many different products your installer needs to be familiar with to get you what you want.  
While the industry has changed and advanced a lot over the last ten years, remote starters and other vehicle accessories are still not one size fits all. In a lot of ways, this is a good thing because you will get a vehicle-specific system. 
Vehicle-specific systems allow for customizations unavailable otherwise. To choose and make the right solution work, however, the installer must be familiar with the vehicle and the range of products offered by the manufacturer.
Are They Authorized by the Manufacturer to Sell the Product?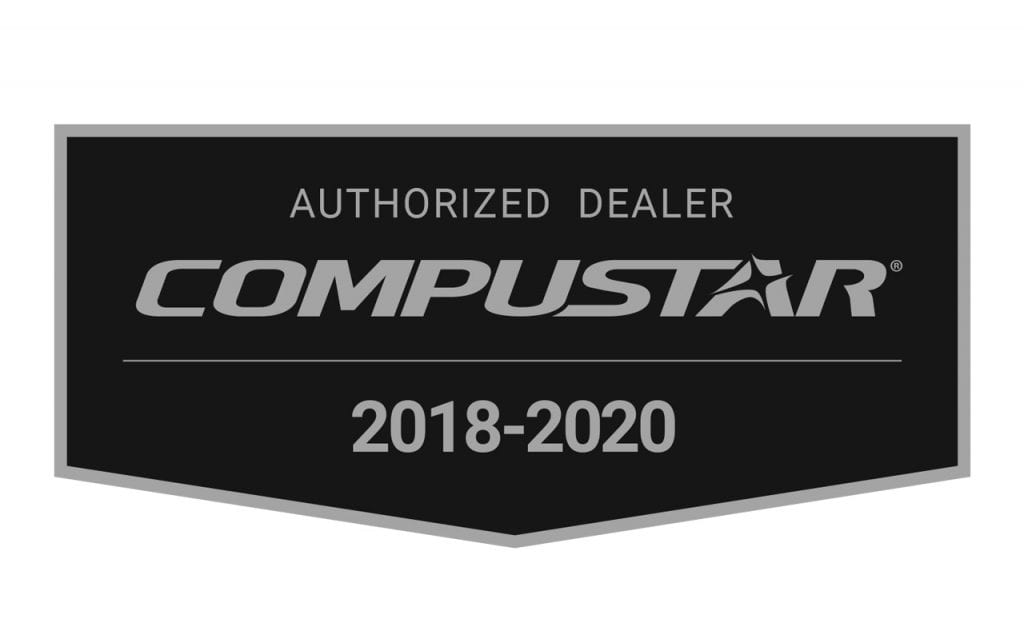 If you're looking to get your money's worth, always make sure you purchase from an Authorized Retailer. Never get a system installed by a technician who is not authorized to install that product. Here's why: 
You'll void your manufacturer's warranty – if your system fails, you're out of luck!
Unauthorized installers don't have access to the required firmware.
The technician won't have access to the help network available to authorized dealers.
Sometimes this can be tempting, maybe you have a buddy who says they can install your system for free for example, but in the end, you won't be saving any money. Plus, unauthorized installers will not have the training necessary to get the install done quickly (or properly) and you'll end up wasting time.
We make finding Authorized Compustar Dealers simple. All you have to do is visit our Dealer Locator at www.compustar.com/find-a-dealer/ and input your zip code to find the nearest retailer. While you're on our website, you can even find the right products before contacting a dealer by using our newly improved System Builder! 
Even though we have a vast amount of installers across North America (over 2,000 and counting!), you can rest assured knowing your vehicle is in good hands. Reach out to your Local Dealer today!