About Compustar Car Alarms
Compustar helps millions of drivers detect and prevent vehicle theft with our advanced security systems.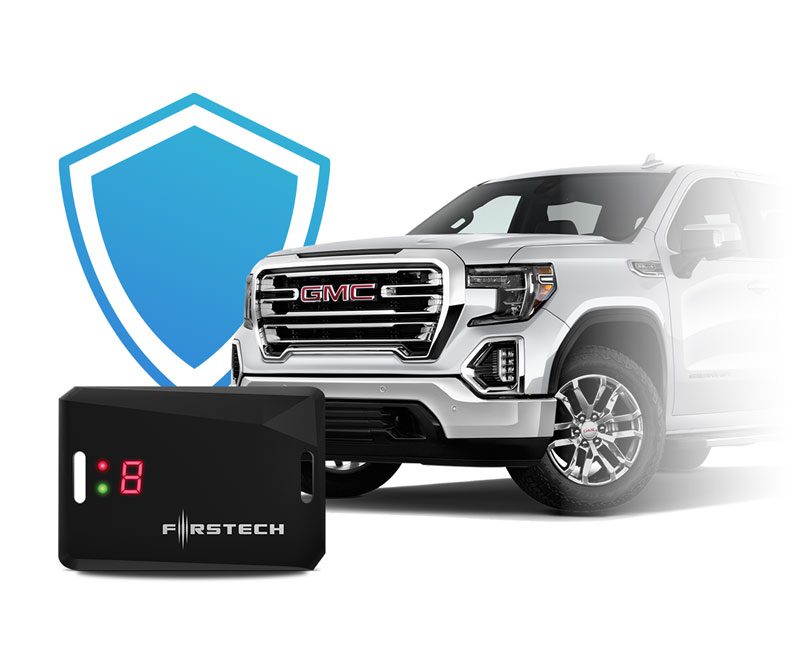 Detect Security Threats
Compustar provides complete security coverage over your vehicle - from door, hood, and trunk monitoring to security sensors.

Our flagship sensor, the DAS-II, detects impact, tilt, and glass break - all of which will trigger the alarm siren and notify you on your 2-way remote or DroneMobile.
Learn About DAS-II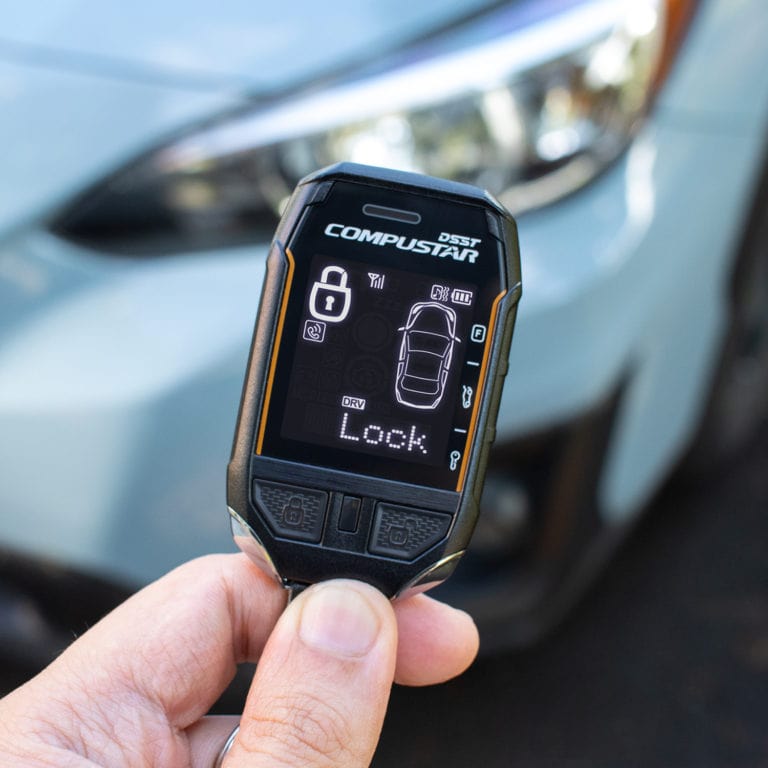 Arm From Anywhere
Compustar security systems feature remote transmitters that significantly extend your command range, so arming and securing your vehicle is easy. Choose the PRO 13 or T12 (pictured) to get up to 3 miles of range. For virtually unlimited range, choose DroneMobile.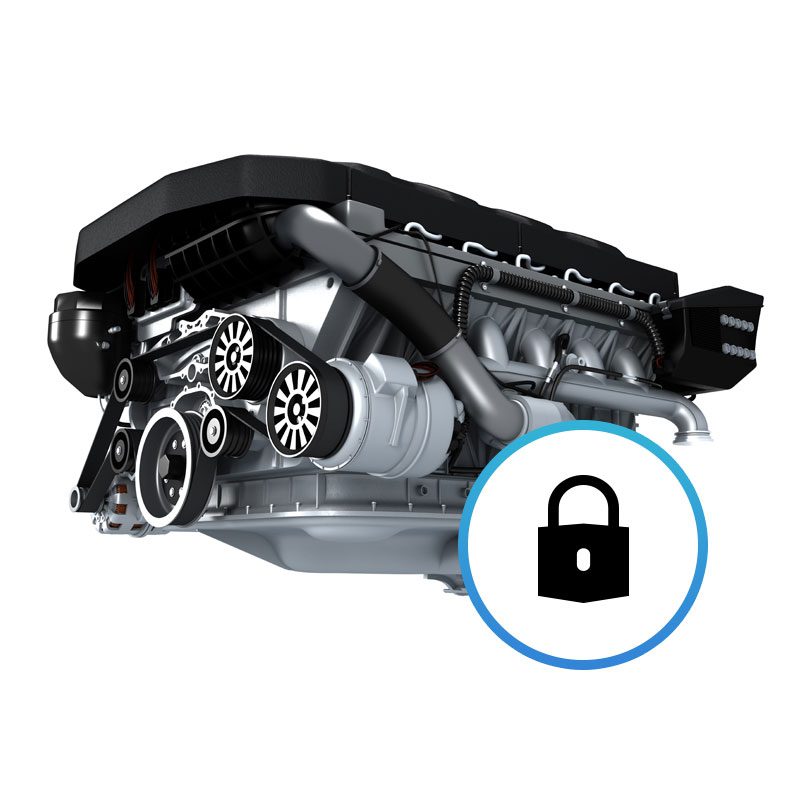 Prevent Motor Theft
Install your Compustar system with a "starter-kill" to prevent the engine from starting while the security system is armed. Even if someone steals your vehicle's key, Compustar will still disable the starter until correctly disarmed.

Starter-kill features are especially critical if your vehicle doesn't have an immobilizer.
Advantages of Compustar Car Alarms

Door, hood, trunk monitoring


Super loud 105+db alarm siren


Extended range door lock control




DroneMobile smartphone monitoring
Control & Monitor Your Vehicle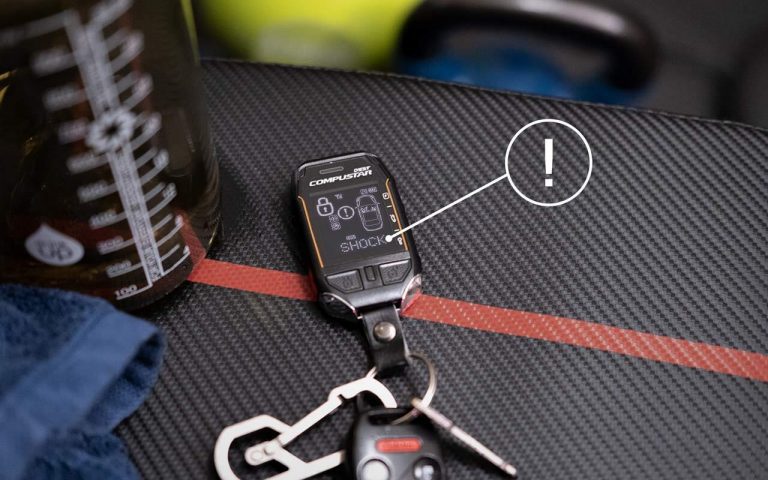 2-Way Alarm Alerts
Vehicle theft or break-ins can happen anywhere, anytime. Compustar 2-way security systems alert you the moment an intrusion happens so you can quickly check your vehicle and contact authorities.

For 2-way alarm alerts, choose any 2-way LCD remote or the PRO R5 2-way LED remote.
Browse Systems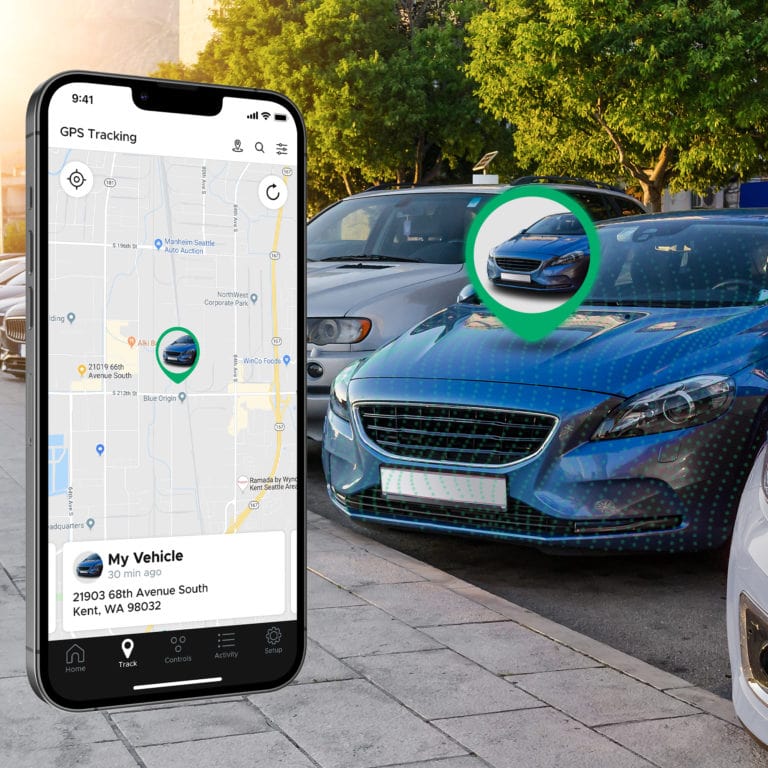 DroneMobile GPS Tracking
When you have DroneMobile added to your Compustar security system, your vehicle will never be too far away. DroneMobile adds LTE connectivity to arm, track, and monitor your car from virtually anywhere.

With a DroneMobile Premium plan, you can activate GPS features to track your vehicle's location at all times.
Explore DroneMobile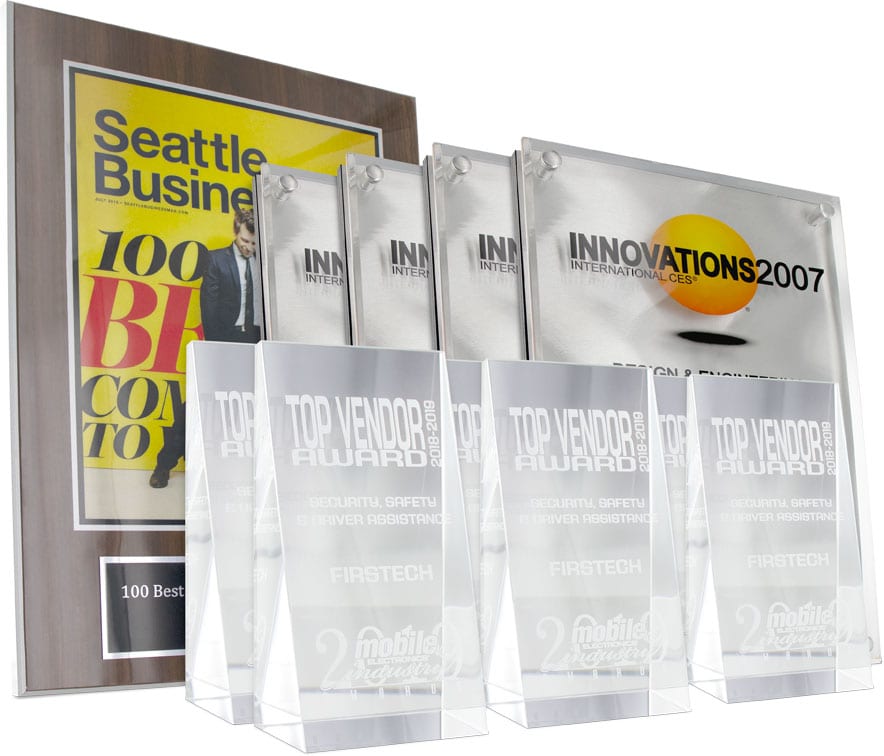 #1 in Auto Security & Convenience
Compustar has been the industry leader in remote start and security for over twenty years, thanks to our amazing products and commitment to customer service. This is why the Mobile Electronics Retailer Association has voted Compustar "Top Vendor" for seven years straight.
Choose Compustar with Confidence
Every Compustar security system is backed by a Limited Lifetime System Warranty and an up to 3-year PRO remote warranty (1-year for non-PRO).

In addition to our no-hassle warranties, 100% of our customer and technical support teams are located in North America, ready to assist you and your vehicle.
Find a Dealer
Build a Compustar System Today!