October 15, 2021
Top 7 Remote Start Questions
Every year, October seems to sneak up on us. After a month of adjusting to the end of summer and the kids being back in school, we suddenly find ourselves in the thick of fall and colder weather.
When cold weather and snow strike, we at Compustar feel there is no better way to brave the elements than adding a remote car starter to your vehicle. Remote starters make your car comfortable and safer to drive, while saving you time when your vehicles' windshields and windows are frozen over. 
Whether you are a first-time buyer or a remote start veteran, you may have some questions about how Compustar remote starters work. Here are the Top 7 Questions about Remote Starters.
---
How do remote starters work?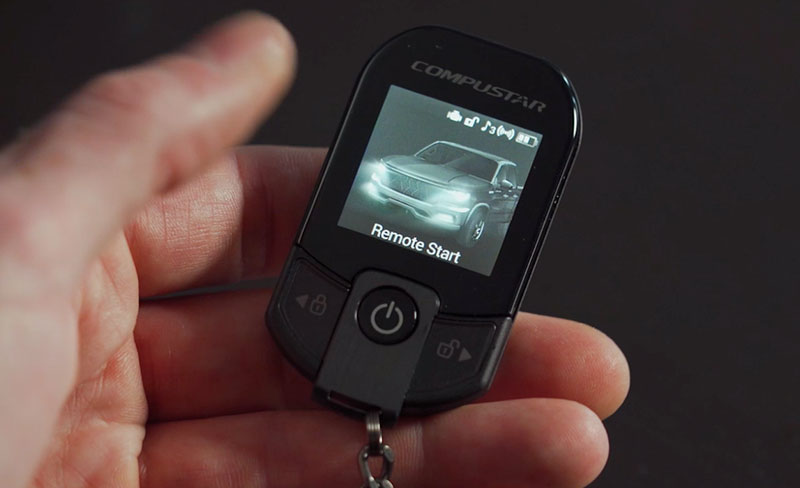 The basic functionality of a remote start system is this – it is an electronic device installed inside your vehicle that will start the engine without the key. Remote starters are activated by a remote fob or smartphone, depending on the system. The benefit of a remote starter is that it will start your vehicle's heater or A/C to ensure your vehicle is comfortable when you're ready to drive. 
On a more technical level, Compustar systems safely start the engine by talking to your vehicle's internal computer and temporarily replicating the vehicle's key signal through a technology called "KLON". That said, even while the engine is remotely started, the vehicle cannot be placed into gear nor driven until the driver places the actual key into the ignition. 
---
What parts do I need to add remote start to my car?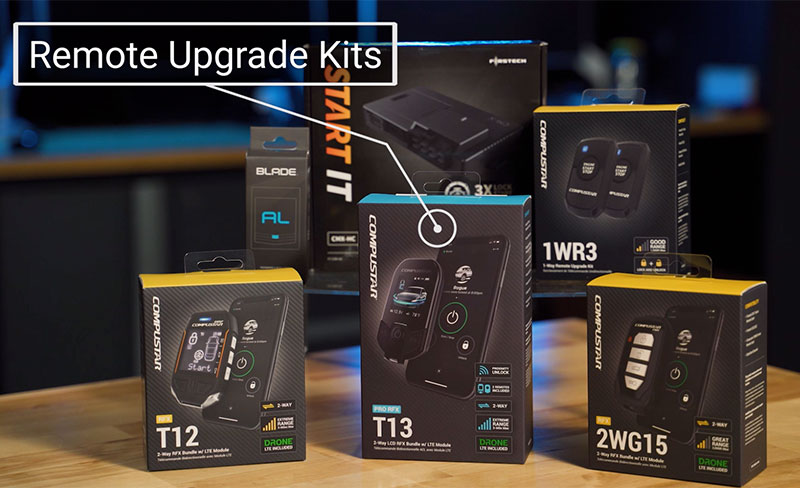 Control module

– At the heart of every Compustar remote start and security system is a control module. This module is installed inside your vehicle and executes all of the commands that you send from your remote or smartphone.

Bypass module

– Most modern vehicles will require a bypass module for the aforementioned control module to communicate with your vehicle. Bypass modules work as a "translator" so that our systems can speak your vehicle's language.

Long-range remote

– The ultimate benefit of a Compustar remote starter is the convenience of starting your vehicle from far away. Compustar offers a wide variety of remote styles that offer a range of up to 3-miles!

T-harness (optional)

– Your Compustar dealer/installer may recommend adding a remote start t-harness to your system. The benefit of t-harnesses is that they greatly reduce the number of cuts/connections required for installation and make the whole system easier to remove if you decide to sell your vehicle. 
---
What are the advantages of Compustar over my factory remote starter?
Extended remote range

– If your vehicle came with a factory fob or remote, you know very well that the remote's range is not great. You have probably forgotten to lock your doors and have had to go back out to the parking lot to lock your car. Compustar systems eliminate that hassle by offering superior range.

2-way confirmation

– In addition to superior range, Compustar also offers 2-way remotes that provide instant visual and audible confirmation when you successfully lock and start your car. 2-way is a "must have feature" if you are ever remote starting your car from a place where you can't see it. You'll never have to guess whether your vehicle will be warmed up when you're ready to hit the road.

Additional security

– Compustar systems can be configured to greatly increase your vehicle's security through security sensors and alarm alerts. Our premium security sensor, the DAS-II, can detect impact, tilt, and glass-breakage. 
---
What is Compustar's best remote starter for my car in 2021?
---
Can I use my smartphone to start my car?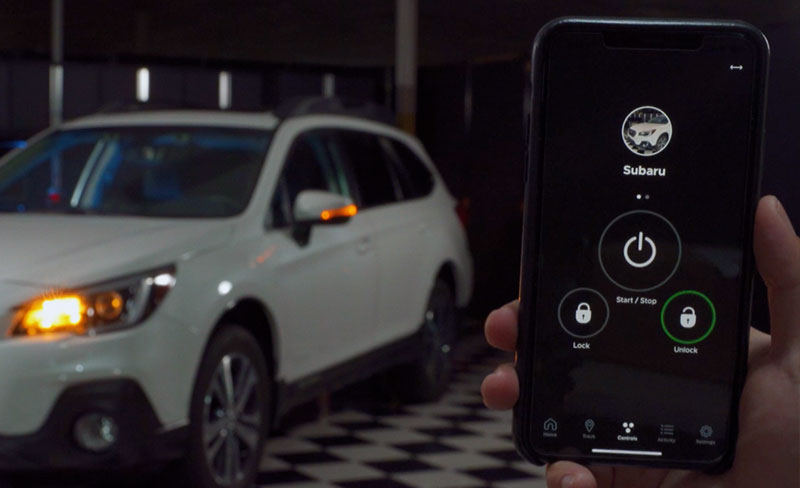 Yes, you can use the DroneMobile App to activate your Compustar remote start system. To enjoy this feature, you will need a Drone X1 module, which adds LTE and GPS connectivity to your vehicle.
As of 2019 in the U.S.A., most Compustar 2-way systems include a Drone X1 along with 30-day Free Trial to use your iPhone or Android to start and secure your vehicle from virtually anywhere in the world. The DroneMobile App is also free to download!
---
Do Compustar remote starters work on push-to-start cars?
Yes they do! Compustar remote starters can be configured to work with most vehicles regardless of ignition type. Just make sure to mention to your dealer/installer that your vehicle uses a push-to-start or "smart" key.
---
Where can I buy my Compustar remote starter?
Compustar remote starters can be purchased and installed at all Authorized Dealer Locations. We do not authorize any online sales except on BestBuy.com (where installation is included in the price of purchase). We recommend using our Dealer Locator tool to find an Authorized Dealer near you. If you are interested in products like the T13, look for dealers with a "PRO" badge.
More Articles to Read about Remote Start: