November 24, 2020
Celebrating 51 Years! Westminster Speed & Sound
Small Business month at Compustar is coming to a close, but we still have a few more stories to share with you! This week, we talked with Mark Miller, CEO of Westminster Speed & Sound in Westminster, Maryland.
| | | |
| --- | --- | --- |
| | Our installation quality, showroom, and install bays reflect our dedication to excellence. | |
Miller began our conversation by sharing a bit about the history of his company and the focus of their team. In 1969 when the shop was founded, Westminster was a speed shop. It wasn't until 1990 that the shop got into the electronics business. "We got into remote start in a big way in 1996, when we got introduced to AstroStart, where Jason Lee (Firstech founder) got started. This led me to creating remote start as a category and selling better range." Westminster became a Compustar Dealer in 2007 making this their 14th season with us! 
Speaking to the primary focus of his business, Miller said, "We are celebrating 51 years in business by focusing on exceeding our client's expectations. Our sales strategies are simple and focus on installed solutions catered around each client's unique needs." 
Expanding on this idea of exceeding client expectations, Miller continued, "We are not the price point company, we are more expensive because we've spent decades building a reputation of reliability. The product will perform better and last longer. We're about a better product, better installation, choosing the best of our 9 Firstech systems for each customer."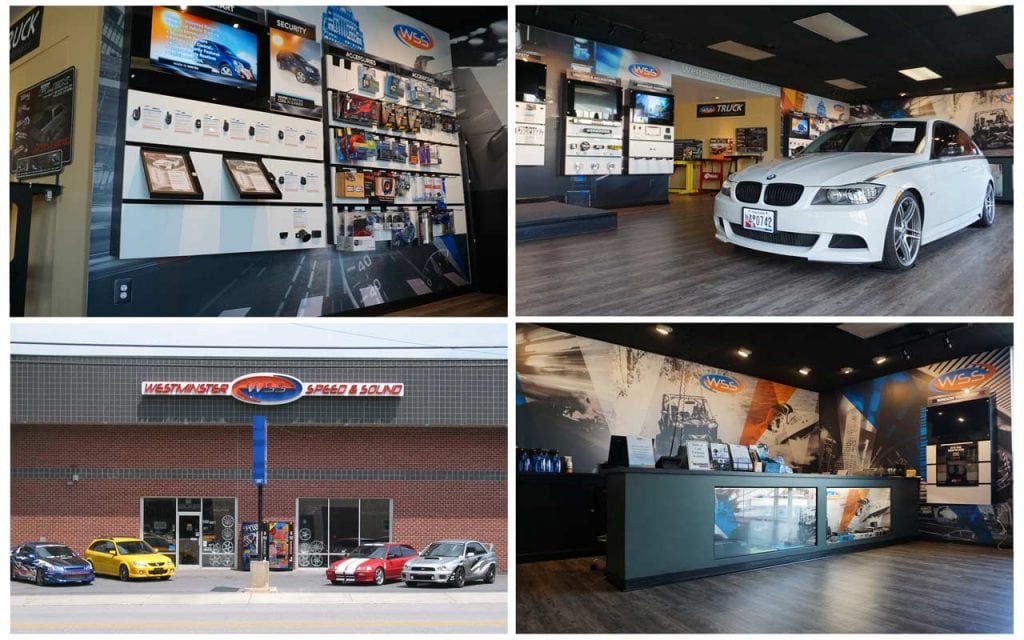 Miller and his team focus on choosing the right system for each and every customer that walks through their door. This means folks are getting the right system for them the first time. Miller went on to explain what the shopping process looks like, "We like to do a remote start consult where we spend time understanding how the vehicle is used and where it sits throughout the week: how far away is it when you go to the store, when you go to work, when you go to the mall? How convenient do you want it to warm the car away from home?" 
When they say they want the system to last the lifetime of your vehicle, they mean it! Check out this story Miller shared with us, "We have a lady who had a system installed in 2008 that still works. It came in and needed to be reprogrammed 3 weeks ago and we serviced it for free."
The team at Westminster Speed & Sound is dedicated to providing quality customer service in three key ways: "Appointments that are started and finished on time, we thoroughly explain the benefits of each of our solutions, and we offer great communication during and after the install."
On top of the incredible customer service Miller's team provides throughout the year, this year, they've gone above and beyond to keep their customers safe. They now have no-contact installations in which they fully sanitize your vehicle before and after the install to keep you and their team as safe as possible during this unprecedented time.
| | | |
| --- | --- | --- |
| | We're gonna sell you the right product, the first time, that will last for the lifetime of your vehicle. | |
If you're in the Westminster, Maryland area and are in need of a remote starter this holiday season, give Mark Miller and his team a call! Check out there contact information below.
---

Visit Westminster Speed & Sound Today!
Give Them a Call:
(410) 857-5300
Stop By:
202 Pennsylvania Ave.
Westminster, MD 21157
---