December 1, 2020
Check Out This Family-Owned Dealer's Committed to Excellence!
To wrap up Small Business month here at Compustar, we have one more Dealer Spotlight for you all. Last week, just before Thanksgiving, we had the opportunity to speak with Jayson Cook, the Sales Manager of Columbus Car Audio & Accessories out of Columbus, Ohio.
| | | |
| --- | --- | --- |
| | Our company is great because of the service that we offer during and after the sale. We focus on our clients and building lasting relationships with each and every one of them to offer a more personable experience. | |
Jayson started by sharing with us a bit of the company's history, "We started before my time. We started in '78 and it's grown and grown. It's always been family-operated, and it's the second generation now. Todd and Danielle Hays are the owners now."
Speaking more on the family-owned atmosphere of the shop, Jayson shared, "I've never felt like I'm just a number here, I've always felt like I'm part of something."
The team has gone through changes over the decades, but they've always maintained their quality, "In 2007 we moved into the building we're in now. It's a monstrosity here, it's almost 20,000 square feet of garage and retail space; mainly garage space. We do a ton of stuff here."
The family atmosphere of Columbus Car Audio & Accessories fuels their commitment to excellent customer service that keeps people coming back. Jayson shared that, "We are always here to help, and our staff is very knowledgeable with the products that we offer, which is great because we know the ins and outs of our products so well that, if a product related problem does arise, it's usually a quick fix."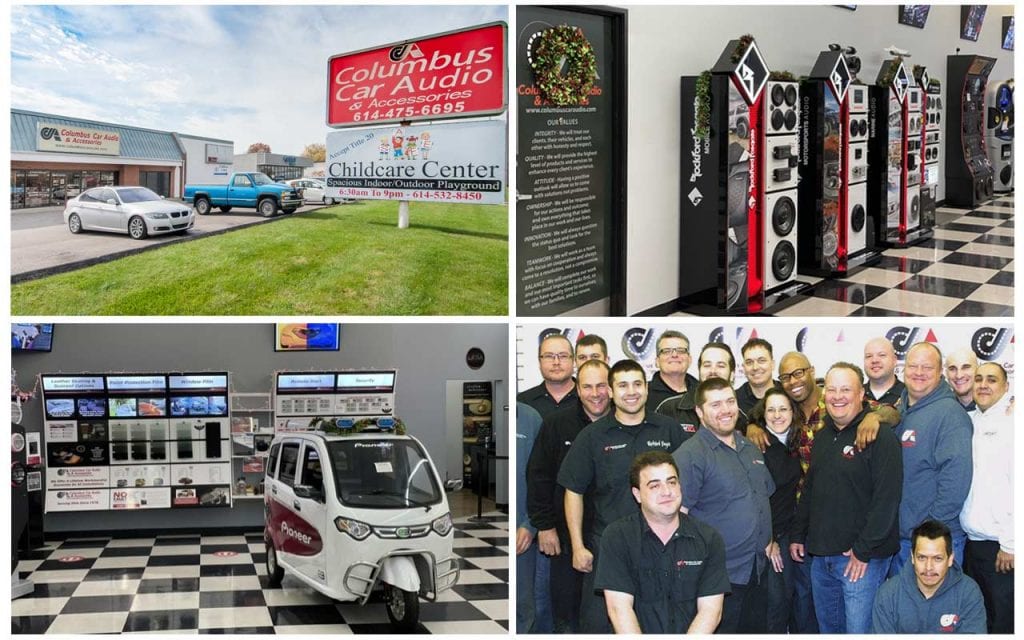 Jayson explained that many of their customers are with them for life, "I think what separates us from everybody else is our relationships. I've watched these people grow, I've done their cars, I've done their kid's cars, and some of them I've done their grandkids cars. It's really great to see that and it's definitely part of the relationships. I think people feel at home here."
Columbus Car Audio & Accessories, like many of the other dealers we've talked with this month, doesn't just provide amazing service to their customers, but they also give back to their community and beyond. They partner with several organizations, such as the Buckeye Cruise for Cancer, A Kid Again, the 2nd and 7 Foundation, the Stefanie Spielman Foundation, and others!
Jayson finished our conversation by sharing a bit about what they want to communicate to the shoppers in their community, "We're doing everything we can to accommodate our clients. I personally feel we do an amazing job with that. Where I think we shine is after the sale – if you have an issue, we do everything in our power to make it right. And that's why we're one of the best retailers I feel, because we go over and above for our clients."
| | | |
| --- | --- | --- |
| | We've been here for 40 plus years because of our community, because of the clients that come in and the people we employ, and we wanna be there for at least another 40 plus years – we're not going anywhere. | |
If you're in the Columbus, Ohio area, give the team at Columbus Car Audio & Accessories a visit this holiday season! The team has maintained a high level of cleanliness throughout 2020 to keep you and their team safe. Check out their contact information below and head on over for some worry-free shopping!
---

Visit Columbus Car Audio & Accessories Today!
Give Them a Call:
(614) 475-6695
Stop By:
2975 Morse Rd
Suite A.
Columbus, OH 43231
---