June 16, 2022
Top 5 Compustar PRO R5 Features
Compustar's PRO R5 (RF-P2WR5-SF) offers several advanced features for convenience and security, while maintaining a simple and easy-to-use design. Follow along as we take a closer look at the PRO R5's top 5 features!
---
Proximity Unlock
What is Proximity Unlock?
The proximity unlock feature on the PRO R5 makes getting into your car a breeze! Simply walk towards your car and your doors will automatically unlock once the remote is within 3-6 feet of your vehicle. This modern feature is perfect for upgrading older vehicles and comes in handy when entering your car while your hands are full of groceries, packages, or work equipment. You can quickly get into your car without needing to press a single button, with this convenient feature built into the PRO R5!
* Compustar's proximity unlock feature is only available on the PRO T13 and PRO R5 remotes.
---
2-Way Alarm Alerts
Similar to Compustar's top car alarm systems, the PRO R5 features 2-way alarm alerts! With security in mind, alarm alerts notify you when your car's alarm or shock sensors are triggered. The PRO R5's LEDs will light up and the remote will chirp, signaling that your car detected impact or is potentially being tampered with.
With up to 2 miles of max range, the PRO R5 keeps you up-to-date on your vehicle's safety status from long distances. Alarm Alerts is a must-have feature for securing any vehicle and keeping your mind at ease!
---
2 PRO R5 Remotes + DroneMobile Included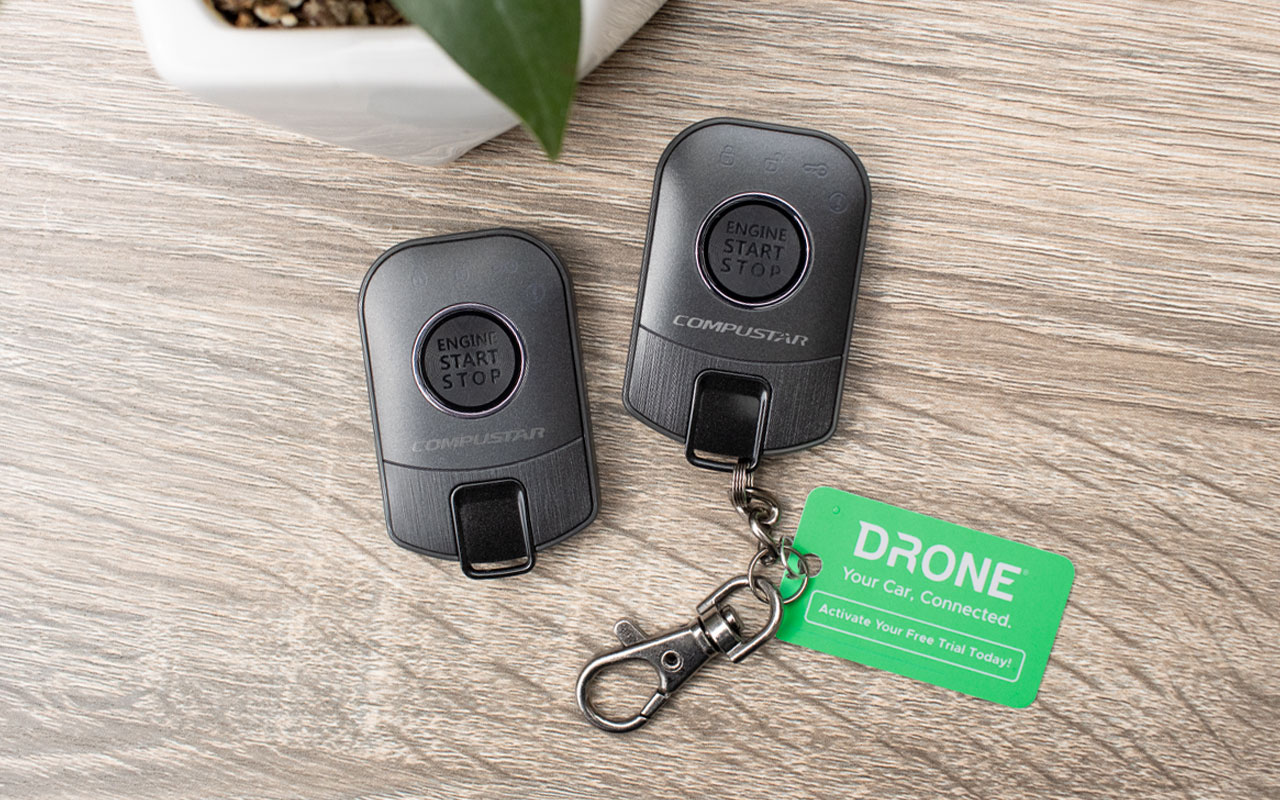 The PRO R5 system comes with two PRO R5 remotes. One for your keychain and one for backup. The second remote can be held onto by a spouse or family member, should you share a vehicle. With two 2-way PRO R5 remotes, you increase your car's security by having multiple sets of eyes on the same vehicle.
If you want even more protection or an alternative option to control your car, the PRO R5 system comes included with a Drone X1 module and a free 30-day trial of DroneMobile Premium! DroneMobile allows you to control your remote starter from your smartphone, with added GPS tracking and vehicle monitoring features.
To learn more about DroneMobile visit www.dronemobile.com >
---
1-Button Design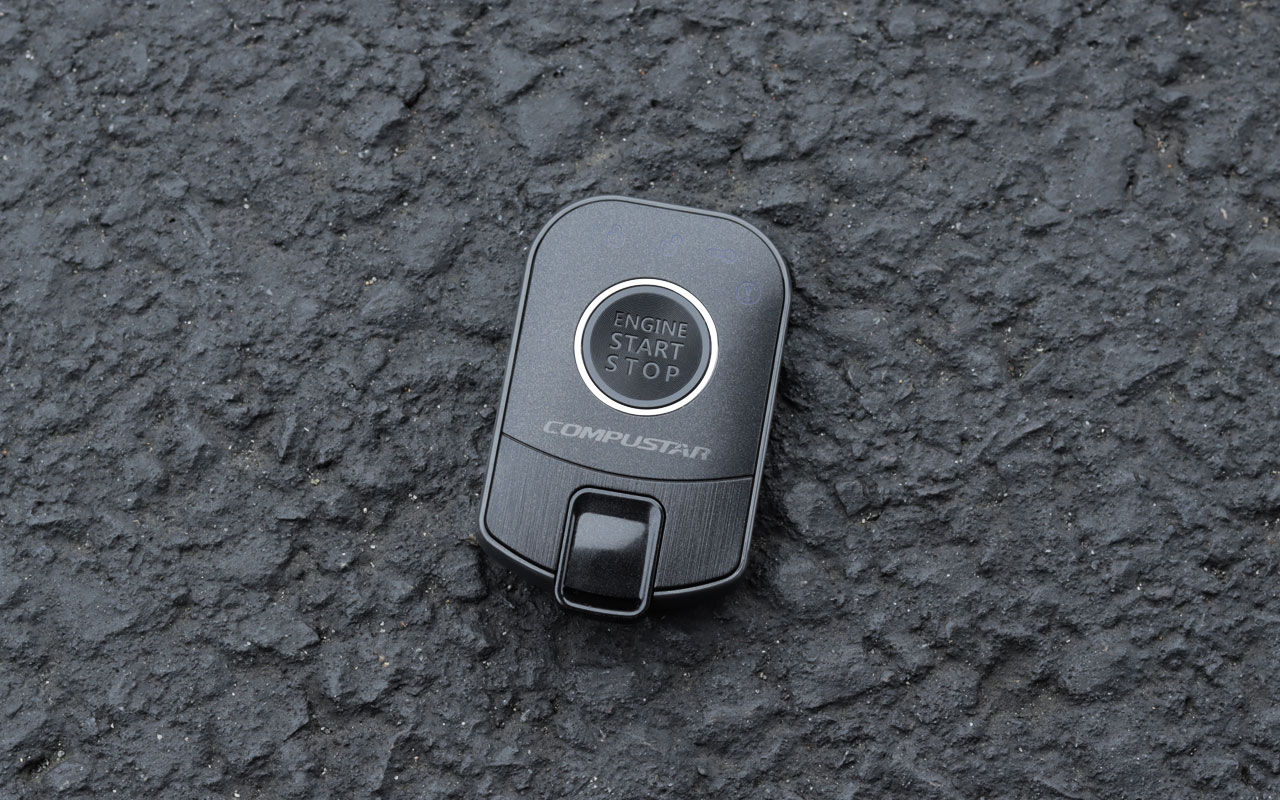 The Compustar PRO R5 makes remote starting and securing your vehicle effortless. Borrowing the classic 1-button layout from previous Compustar remotes, the PRO R5 controls are as follows:
Tap the button once to lock your doors and arm your security system

Double-tap the button to unlock your doors and disarm your security system

Hold the button down for 3 seconds to remote start your vehicle

While your vehicle is remote started, hold the button down for 3 seconds to shut down your engine
With only one button to choose from, you don't even need to look at the remote to make sure that you are pressing the correct button to control your car!
---
USB Rechargeable Battery
The PRO R5 is our first 1-button remote to feature a USB rechargeable battery. A single charge through the remote's water-resistant micro-USB charging port can last up to 45 days! This eliminates the need to constantly purchase and replace old batteries on your remote starter. Having a built-in battery also means no more losing battery covers featured in some remote starters.
---
How to Purchase the PRO R5?
The PRO R5 can only be purchased through an Authorized Compustar PRO retailer. To request pricing and schedule installation, please visit our dealer locator at www.compustar.com/find-a-dealer/. Make sure to check the "Display only PRO dealers" box to show preferred Compustar dealers that have exclusive access to PRO Series products including the PRO R5.
To check your vehicle's compatibility with our products, try our system builder at www.compustar.com/system-builder/.