March 4, 2020
How Long Does it Take to Install a Remote Starter?
One of the most important things to think about when having work done on your car is, "How long will this take?" None of us wants to take the car in to have an accessory added or a routine check to find out it'll take a full two days. It's unsurprising that an FAQ we get is, "How long does it take to install a remote starter?"
How Long Do Remote Start Installs Take?
Depending on the type of vehicle you have and the system you'd like to get installed, your installation time will vary. Based on a survey with Compustar remote start installers, you can expect your installation to take around 3 hours. But we'll have more details on that below!
What is a Remote Starter?
A remote starter allows you to start your vehicle remotely at the push of a button. They're useful in many different situations, but one of the most common uses is to warm up or cool down your vehicle during extreme weather before going outside and getting into your car. They're especially popular in cold climates because they allow your car to defrost during winter. 
A remote start system consists of two key components: a control module and a remote transmitter. The module is installed in your vehicle, and the remote transmitter is what you use to start your car. These remotes can come with a variety of features. Compustar makes remotes that can start your car from up to 3-miles away! 
How Much Does a Remote Starter Cost? > 
How Long Does it Take to Install a Remote Starter?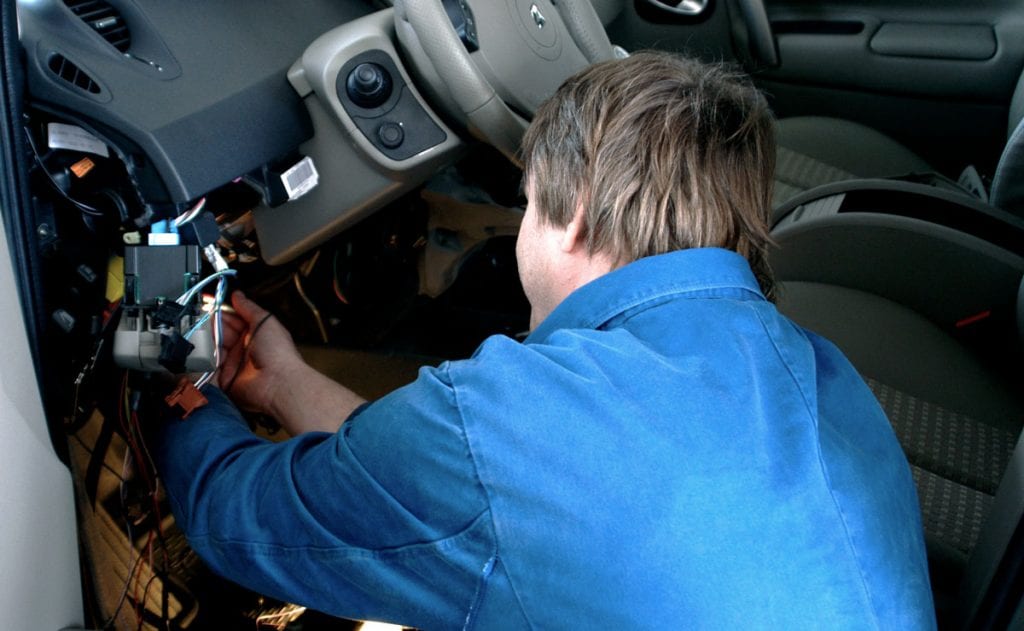 Here's the deal. Compustar has created the most versatile remote starter hardware in the industry today. Thanks to the versatility of our systems, our experts can get a remote starter installed in almost any vehicle on the road. Because of this, installation times can vary from vehicle to vehicle and installer to installer.
That being said, we recently did a poll among our Authorized Compustar Dealers. We asked them how long the average install takes. According to our expert installers, a remote starter installation takes an average of 3 hours. 
Please note that the people who responded to our poll are professional trained, master-certified technicians. They install hundreds of remote starters on a variety of cars each year. If it takes them 3 hours, how long will your first installation go?
How is a Remote Starter Installed?
There are many different steps involved in properly installing a remote starter. Each step contributes to how long it takes to install a remote starter. Today I am going to tell you about six of the main tasks. 
Bench prep 

Disassembly 

Wiring  

Flashing

Testing 

Reassembly
Unless you're an installer yourself, this list probably doesn't mean much to you, so I am about to give you a brief overview of each of these steps. It's important to note that this is not a guide on how to install a remote starter yourself. You should always have your Compustar products installed by a professional. This article is meant to give you a bit of insight into what the installer does with your vehicle and how long it will take.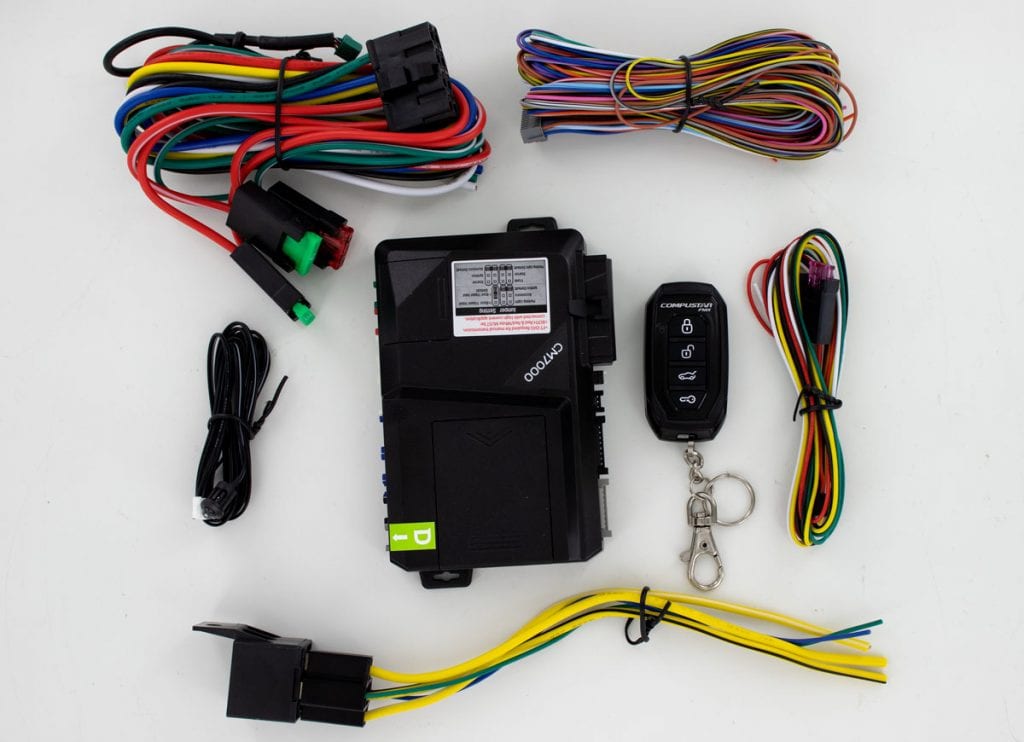 Steps to Installing a Remote Starter
1. Bench Prep
This step is very important because it can cut down on the time spent under the dash and eliminate potential errors. Basically, during bench prep the installer will decide where in the vehicle the system is, pinpoint which wire they need, trim wires, and remove any wires they do not need for this particular install. A good example of wires an installer might remove would be the trunk wire for a vehicle, like a truck, that doesn't have a trunk. 
2. Disassembly
This could be anything from simply removing the paneling covering the area in which the system will be installed, to removing one of the seats from the vehicle. One of the most important things the installer will do during this step is disconnect the battery.
3. Wiring
Wiring is the most difficult part of the process and uncomfortable for the installer. This is why good bench prep is so important. If the installer is not prepared before getting under the dash, they are more prone to errors. During this process the installer has to connect all of the wires of the system to the correct inputs within the vehicle. This includes adding all the accessory options, connecting the security, anti-theft, and other optional components.
4. Flashing
Flashing is where the installer must learn the remote starter to the vehicle. Every vehicle with a bypass module requires vehicle specific firmware because the car has no understanding of how the hardware works. Only an Authorized Compustar Retailer has access to this firmware. The firmware is important because this is how they debug any issues within the system and update the hardware with new features.
5. Reassembly
This last step, reassembly, is exactly what it sounds like. The installer will put everything back in the vehicle, make sure there are no missing screws, and ensure the vehicle looks exactly as it did when the customer brought it in. 
Why You Should Have an Authorized Retailer Install Your System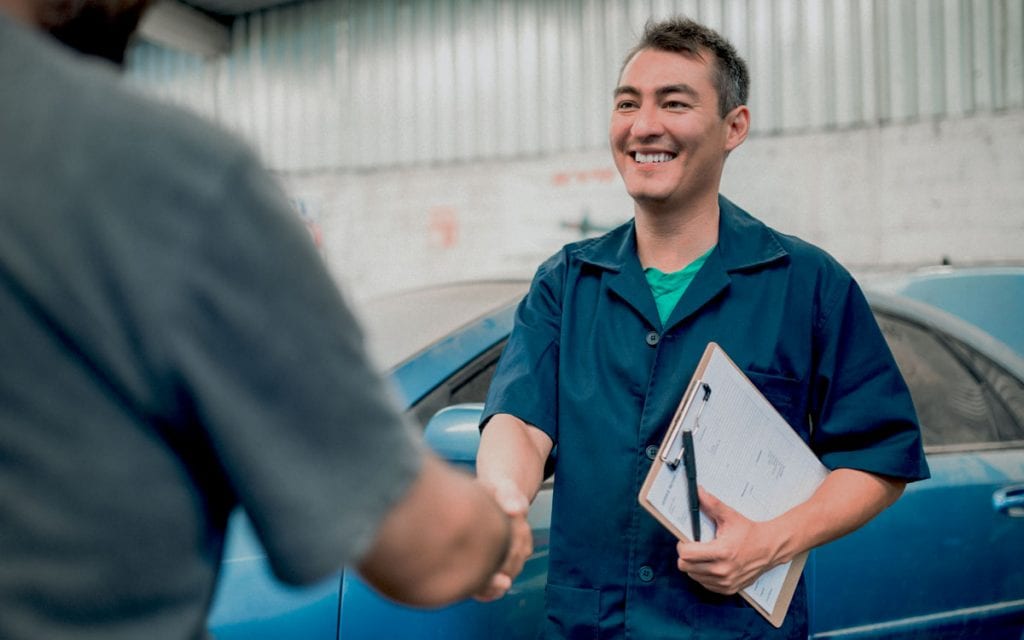 I'm sure it's pretty clear why you should have your system installed by an expertly trained installer. However, I'll give you a quick overview of these reasons once more. 
Your retailer will be able to help you determine which system will work best with your specific vehicle. They have access to all of the kits and parts that can help you get hooked up with your dream remote start system. 

Our retailers have access to important firmware updates that keep your system up to date and functioning properly. They are able to access this firmware through a secure portal provided by Compustar.
They are the experts. Your certified installer will know how to troubleshoot your system, install it quickly, and eliminate any errors made by someone who has not been trained by Compustar.
If you choose to install the system yourself or go with an installer who is not on our list of Authorized Dealers, you will be opting out of some of the best features Compustar has to offer. You will also forfeit your Limited Warranty that comes with your product. Get the best remote starter by contacting your local Authorized Dealer today!
Tips to Find a Great Remote Start Installer >
Where Can I Buy A Remote Starter?
Compustar products can only be purchased from one of our Authorized Dealers. We have a vast network of Authorized Retailers throughout the U.S. and Canada. Chances are, there's one in your town!
Visit our Find a Dealer page to track down your local Authorized Retailer today! If you'd like to learn more about our products, try out our System Builder feature to pinpoint which system works best for your specific vehicle and needs.