July 17, 2023
How Compustar Car Alarms Protects Kia/Hyundai Vehicles From Theft
Why Your Kia / Hyundai Vehicle Needs A Security Solution Like Compustar
According to the Insurance Institute for Highway Safety (IIHS) it was reported in 2022 that "theft claims were nearly twice as common for Hyundai and Kia vehicles as for all other manufacturers." (IIHS, 2022)
One of the primary factors was a TikTok social media trend that exploited the fact that most Kia and Hyundai vehicles manufactured between 2011 and 2021 lack a standard electronic immobilizer that prevents auto theft. According to IIHS, roughly 74% of Kia / Hyundai vehicles do not have a standard electronic immobilizer installed.



This blog covers how Compustar protects against Kia Boy attacks and why every Kia / Hyundai owner needs Compustar to help prevent their vehicles from getting stolen.
---
How Compustar Helps Protects Your Kia / Hyundai
If your Kia or Hyundai vehicle was made between 2011 – 2021, you should highly consider upgrading your vehicle's security with Compustar.
A standard factory security system usually only consists of a keyless entry lock/unlock and a horn alarm. However, Compustar security systems are designed to protect your vehicle from all types of theft methods, even if your vehicle was made with security vulnerabilities that might have been overlooked by its manufacturer.
Compustar includes numerous security features on top of a factory security system to add extra layers of protection. These features include: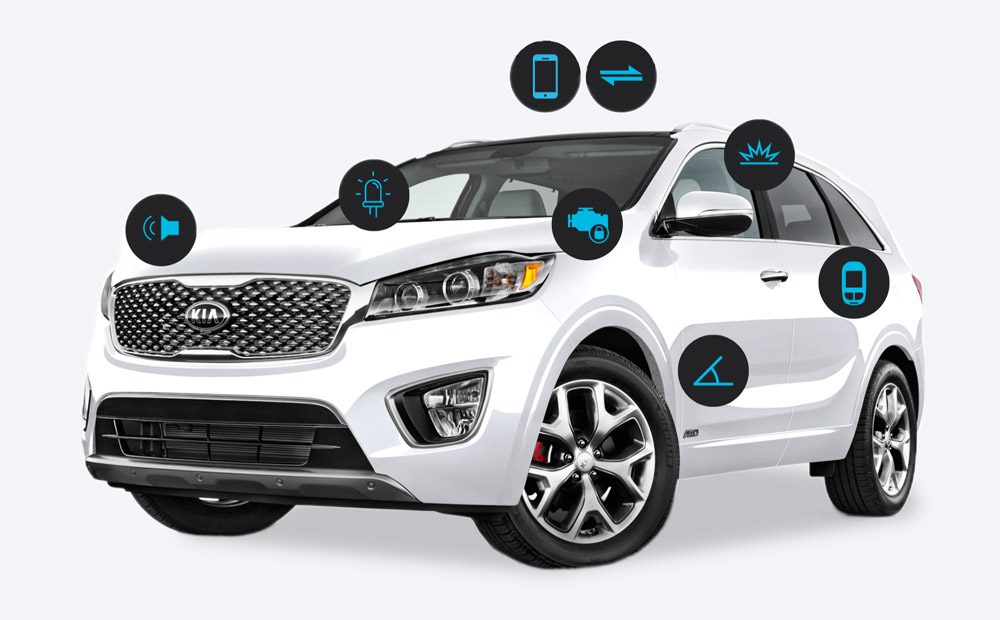 Starter-kill
Two-way alerts & monitoring
Impact/shock sensors
Tilt sensor
Long-range keyless entry
DroneMobile vehicle tracking
Alarm siren
Theft-deterrent LED
Two features to note for your Kia /Hyundai vehicle include Starter-Kill and 2-Way Alerts.
Starter-Kill is a security feature that is added to your vehicle that prevents a thief from starting the engine because it safely disarms your car's starter until you disarm the security system from your Compustar remote. This feature alone will eliminate "Kia Boys"-type threats to your vehicle.
Two-Way Alerts notify you instantly whenever your vehicle detects unusual or unexpected harm while you aren't around. Two-way alerts are triggered from impact, tilt, glass-break, and unauthorized attempts to start the vehicle.
Compustar adds protection so that something as accessible as a USB cable won't allow your Kia or Hyundai to be stolen. With our security technology, Compustar car alarms protect your vehicle from not only the Kia Boys, but also from other threats such as catalytic converter thieves and key hack attackers.
With Kia and Hyundai vehicles making up around 20% of car thefts in some cities, it is essential to get more vehicle protection with Compustar!
---
See Compustar in Action
---
Two Compustar Security Systems We Recommend
#1 Premium Protection – CSX2WQ900-A All-in-One 2-Way Security System w/ DroneMobile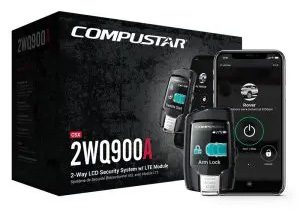 This premium car alarm/security system features an advanced 2-way remote that will alert you when your alarm is triggered. This system also includes a free trial to DroneMobile, which allows you track your vehicle in the event you forget to arm your security system and your vehicle is stolen. Learn more > 
#2 Starter Protection – CS752-A Car Alarm & Security System with Two Remotes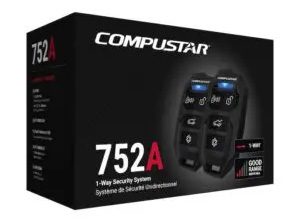 If you're only worried about the Kia Boys threat, this digital car alarm has the essentials for protecting your vehicle. The CS752-A includes a starter-kill that will disable your car until the Compustar system is disarmed from the Compustar remote.  Learn more >
---
How to Buy a Compustar Security System
Compustar makes it super simple to add security to over 90% of vehicles on the market, including most Kia and Hyundai models.
If you are interested in installing a Compustar system to your vehicle, use our Dealer Locator to find an authorized dealer in your area. Qualified professionals can recommend and install the best car alarms and security system for your personal needs.