September 3, 2021
Does My New Car Have a Remote Starter?
Whether your vehicle is new or used, you don't want to miss out on any of your car's valuable features. If you're not sure whether or not you have a remote starter, there are several simple ways to check. Check out how to find out if your car has a remote starter below! 
What is a Remote Starter for a Car? >
How to Know if You Have a Remote Starter
We'll give you more details about each step below, but here are some quick ways to find our if your car has a remote starter!
Your owner's manual has instructions on how to use any included remote start features
Your key fob has an extra button for the remote start feature
Test the buttons on the key fob to see if your car has a working remote starter
If you don't have a remote starter, adding a Compustar remote starter is a simple process!
1. Check the owner's manual 
If your vehicle has a remote starter, there will be information about your specific remote starter and how it works in your vehicle's owner's manual. Check in the index of the manual to see if this feature is included. 
Here are several popular vehicles that offer a factory remote start option: 
Honda Accord, Civic, and Insight
GM vehicles (2003 – later)
Hyundai Sonata
Acura TLX and ZDX (2010 – later)
Subaru Legacy, Outback, and Tribeca (2007 – later)
Nissan Altima
Ford Mustang and Fusion
Chevrolet Camaro
2. Check your vehicle's key fob 
The key fob for your car will have a special button if your vehicle has a remote starter. The symbol for the remote start is usually an arrow making a partial circle, as seen above. However, take note that some vehicle brands might use a different symbol for remote start.
Quick Tips for Finding a Remote Start Installer > 
3. Test out the feature 
If you find your owner's manual and the key fob both indicate your new vehicle has a remote starter, be sure to give the feature a test to make sure it works. Your owner's manual should have instructions on how your specific system works, but most factory remote starters require you to lock the vehicle and double-click the remote start button. 
Where to Buy an Aftermarket Remote Starter 
If your vehicle does have a remote starter, it will likely be a factory system. These systems are a nice add on, but aftermarket remote starters are the best of the best. Check out this article to see the differences between the two types of systems: The Differences Between Factory and Aftermarket Remote Starters >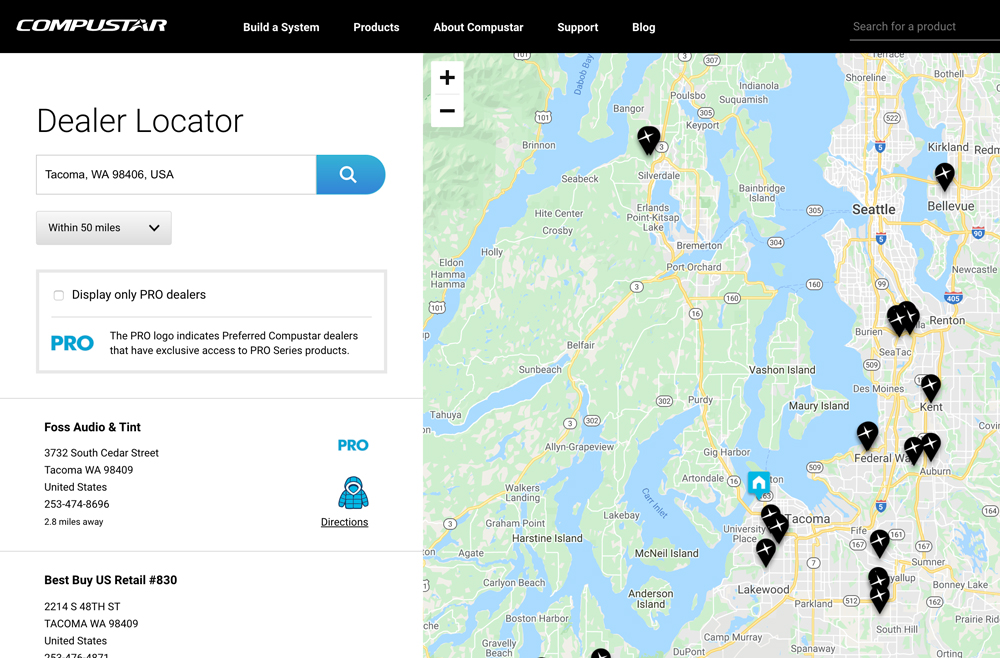 With an aftermarket system, any vehicle can have a remote starter! Our Authorized Compustar Installers are trained pros. Their expertise paired with our award-winning remote starters means you'll get the best remote starter on the market! To get a system, start by visiting the Find a Dealer page on our website. One of our retailers can help you choose the system that's best for your needs.