September 8, 2020
DAS Security for Das Auto
In the past, drivers of German cars would be out-of-luck when shopping for aftermarket security or remote start. German interior panels were difficult to disassemble. Wiring and integration gave installers nightmares. And the potential liability of damaging a luxury vehicle often resulted in German car owners getting turned away.
In the past few years, Compustar has rapidly changed that perception by offering more vehicle-specific and installer-friendly solutions for Audi, Volkswagen, and Mercedes-Benz vehicles. One of the most popular solutions to add several layers of security to these vehicles is a little device called the DAS-II.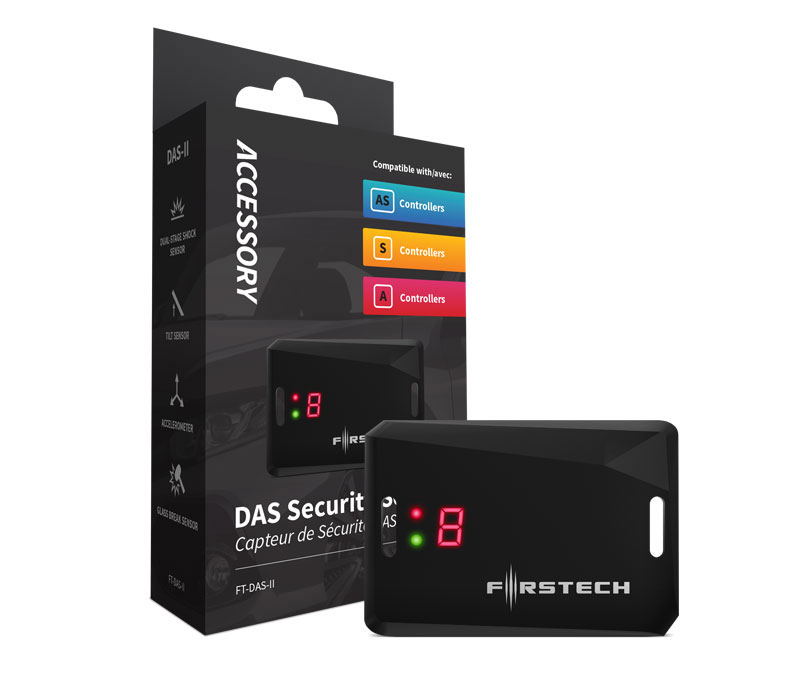 What is the DAS-II?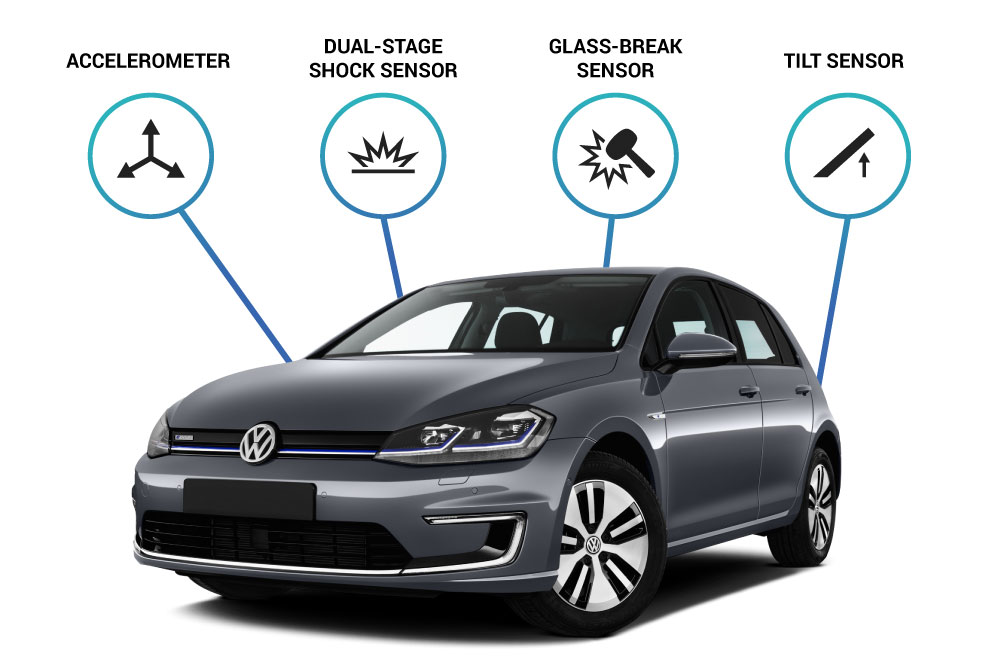 The DAS-II, or "Digital Adjustable Sensor" is Compustar's 2nd generation, 4-in-1 security sensor designed to detect multiple types of intrusion.
Glass-Break Detection
Tilt Sensor
Dual-Stage Shock Sensor
Built-in Accelerometer
Each of the DAS-II's security features has been designed to protect the interior and exterior of your Audi, Volkswagen, and/or Mercedes-Benz vehicles. The sensitivity of these sensors can also be adjusted by your Compustar installer to fit your precise needs.
How does the DAS-II protect my vehicle?
While your Compustar security system is armed, the DAS-II monitors your vehicle's security 24/7. If shock, tilt, or glass-breakage are detected, the DAS-II will trigger your system's alarm siren instantly.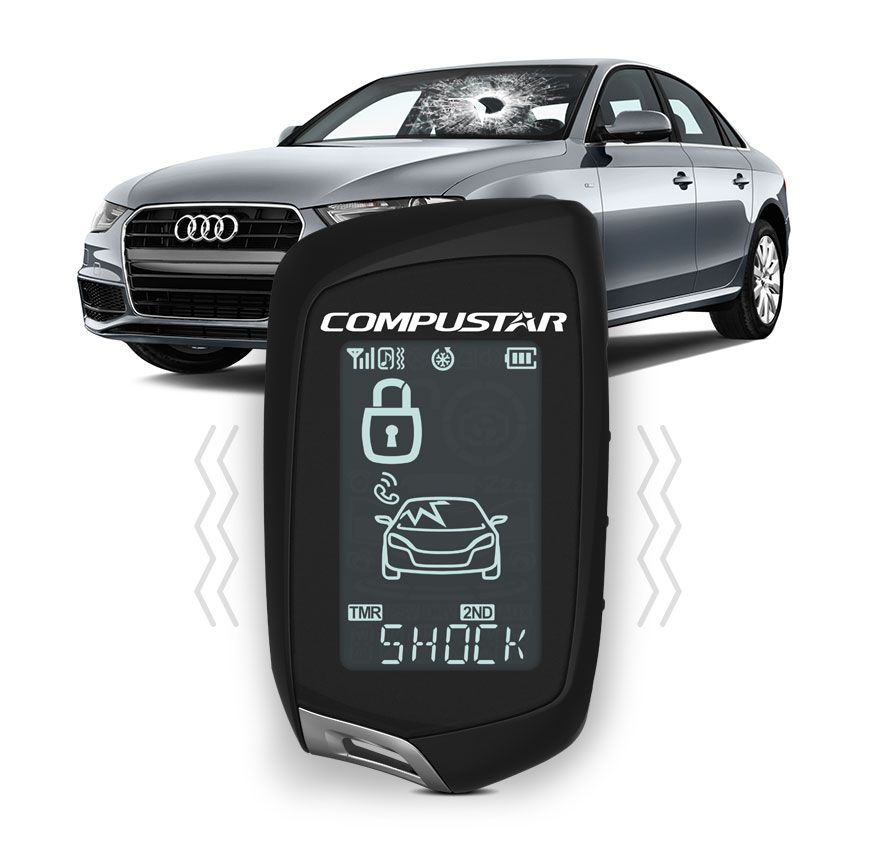 The DAS-II should be paired with a Compustar 2-way LCD remote like the PRO T11 or 901 so that you can receive an instant alert if an intrusion is detected. These 2-way alerts ensure that you are not finding out about a break-in or theft hours, or even days after it occurs. While not all incidents can be prevented, the DAS-II makes sure to minimize your loss/damages.
Why is the DAS-II perfect solution for German vehicles?
While German vehicles are not nearly at the same risk of motor theft as Hondas or Fords, they are still a target for smash-and-grabbers and wheel thieves. The DAS-II has both glass-break and tilt sensors to detect these types of intrusions. Don't you think it would be useful to receive an instant 2-way alert on your Compustar remote if your Audi or Benz's wheels were getting stolen?
If you are the owner of a Sprinter or Metris van, protecting your vehicle also means protecting your livelihood and expensive work equipment. The simple addition of the DAS-II sensor, a ~$50 part, can potentially prevent thousands of dollars of equipment theft and damage. The DAS-II's compact form factor also makes it easy to customize your placement within your Sprinter/Metris van to optimize your vehicle's protection.
How do I add the DAS-II to my Audi, Volkswagen, or Mercedes-Benz vehicle?
The DAS-II is an accessory that can be added to most Compustar systems ($49.99 MSRP). If you're new to Compustar, reference the following list for a guide on which products you will need.
Audi/Volkswagen* (Most models)
Mercedes-Benz (Most models 2003 or later)
Sprinter/Metris Vans
Sprinter (2007 or later): 907INTK by Mid City Engineering**
Metris (2016-19): METRISINT by Mid City Engineering**
DAS-II
Any Compustar 2-Way LCD Remote
* For select Audi/VW models, an extra key may be required for installation.
** Mid City Engineering is a leader in integration with Benz vehicles. They are compatible with Firstech accessories and remotes.
Where can I buy and install the Compustar DAS-II?
Compustar systems and DAS-II can be installed at all Authorized Dealer locations in the U.S. and Canada. To find an Authorized Dealer near you, use our Dealer Locator.
Find nearby Compustar Dealers >
What about BMWs?
Compustar's compatibility with BMW model vehicles is limited compared to Audi, VW, and Mercedes-Benz models. Still, Compustar remote kits can be paired with iDataStart's "BM" series remote starters. However, these remote starters do not support the DAS-II at this time.