October 15, 2019
Compustar's 2-Way Kits now Include DroneMobile!
Our remote starters have been the best on the market for years, but this year, we've taken them up a notch by adding smartphone control to all of our systems. We've done this by including a Drone X1-LTE module to all of our 2-way systems. Now, anytime you visit an Authorized Dealer, you can have your Compustar and DroneMobile system installed all in one go. 
Today we're going to cover what the Drone X1 adds to your vehicle, what kits now come with a Drone, and where you can go to purchase these products. Keep reading to learn more about the exciting changes coming to Compustar! 
---
What Does the Drone X1 Do?
If you're a Compustar veteran, you've likely heard of our partner company DroneMobile. For years, the main appeal of DroneMobile for Compustar customers has been that, within the DroneMobile app, you can control your car from an unlimited range. 
The Drone X1 is a small, easily installed piece of hardware that adds GPS tracking and smartphone vehicle control to any car. 
Smartphone Vehicle Control 
Many people have turned to DroneMobile as the ultimate way to control their remote starter. The Drone X1 Module allows you to connect your vehicle to your smartphone so you can control your vehicle from an unlimited range.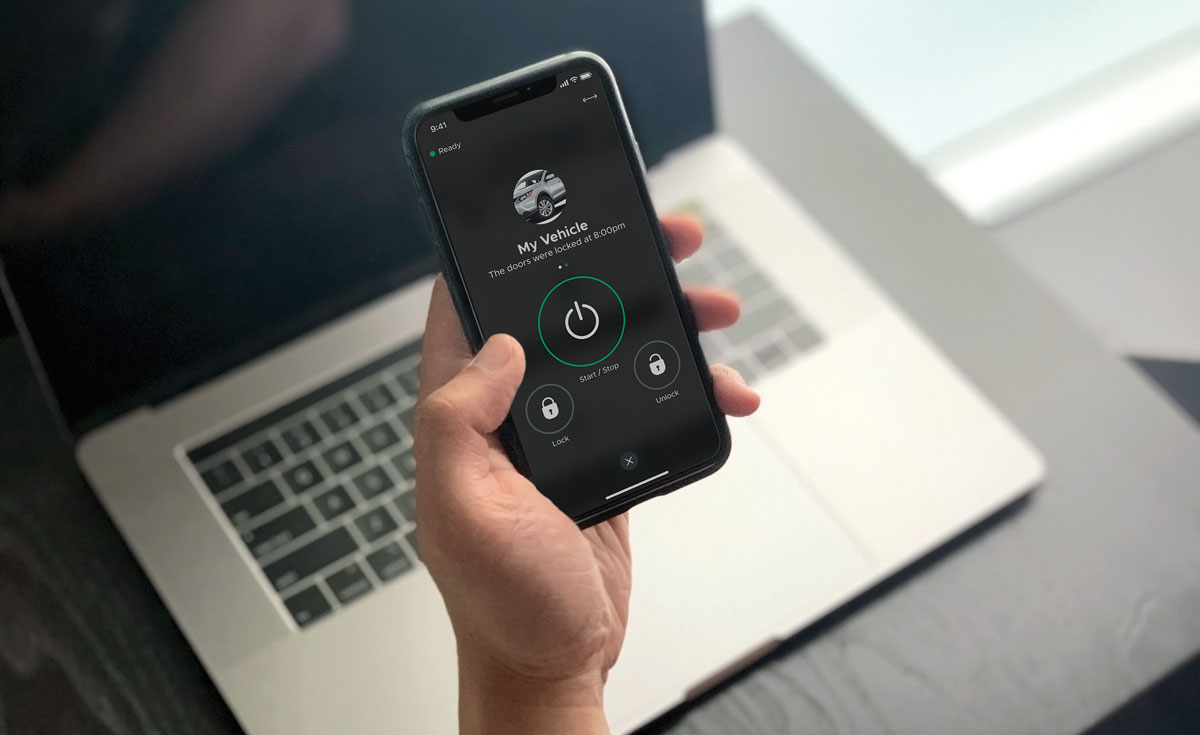 The DroneMobile app still allows you to control your remote starter, but now with a newly redesigned interface. In addition to controlling your car from your smartphone, you can also download the Android Wear and Apple Watch apps to receive alerts and send commands. 
The DroneMobile accounts website now provides users with the option to fully customize and control their DroneMobile system all from the web. This website is compatible with virtually every device, like your tablet, desktop, and smartphone.
GPS Tracking 
The Drone X1, when paired with a Premium subscription or higher, allows you to enable GPS tracking services to your vehicle. If you have multiple cars with Drone hardware installed, you can add them all to the same account to keep track of them all in one place. 
The GPS tracking capabilities of your DroneMobile system allow you to establish boundaries for your vehicle by setting POIs and Geofences. You can also enable Driver Monitoring by setting up Curfew and Speeding Alerts, which give the time and location of each event.  
Advanced Security Features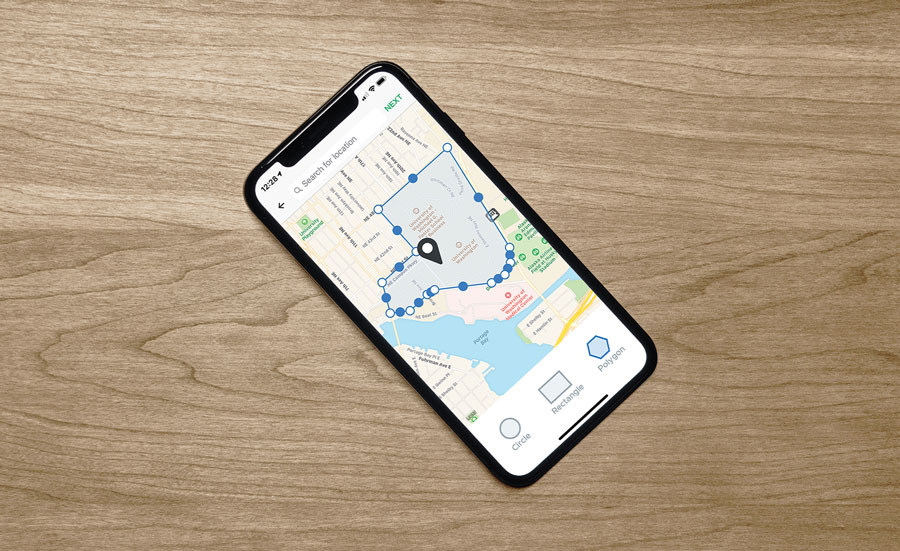 In addition to GPS tracking and vehicle control, you can also set up security alerts that allow you to monitor your vehicle's security 24/7. With DroneMobile, no matter where you are around the globe, you'll always know your vehicle is safe. 
Some of the alerts you can now set are Alarm and Towing, which let you know when your alarm system is triggered or if it's towed.
---
What Kits Come With a Drone X1?
We wanted as many users as possible to have access to the new Drone hardware, so we now include a Drone X1-LTE module with several different kits. Below you'll find each of these kits listed. Learn which kit works best for you.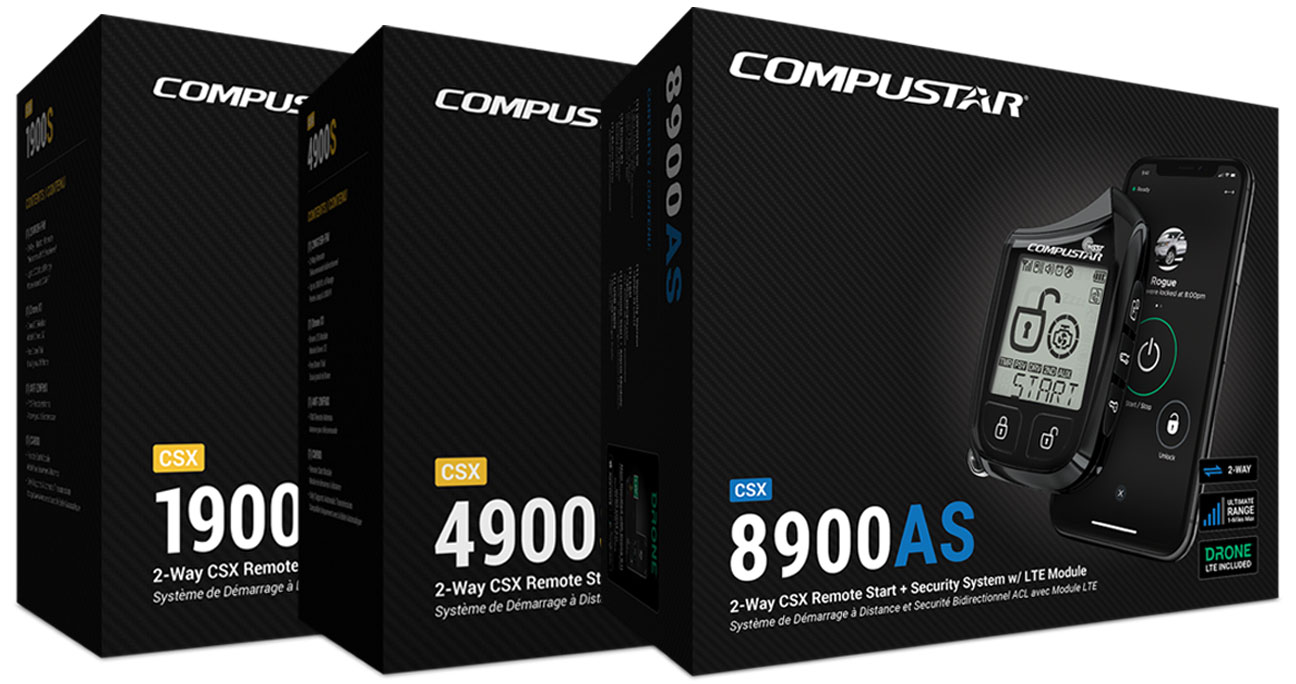 If you're interested in purchasing a 2-way remote, you're getting the best of both worlds with our new RFX kits. These kits include premium remotes for line-of-sight communication and a smartphone interface for controlling and tracking your vehicle from virtually anywhere!
Now that these kits come with a Drone X1, there's no need for an additional backup remote. Your smartphone is the only backup you will ever need, and it comes with the ability to add unlimited drivers to your account. This way, not just one additional person has access to your vehicle. You can get the whole family on board with DroneMobile's Family Sharing. 
Kit types: RFX-2W901-SS, RFX-2WG15-FM, RFX-2WR3-FM, RFX-2WT9-FM, RFX-P2WG15-SS, RFX-P2WR3-SS, and RFX-P2WT12-SS.
---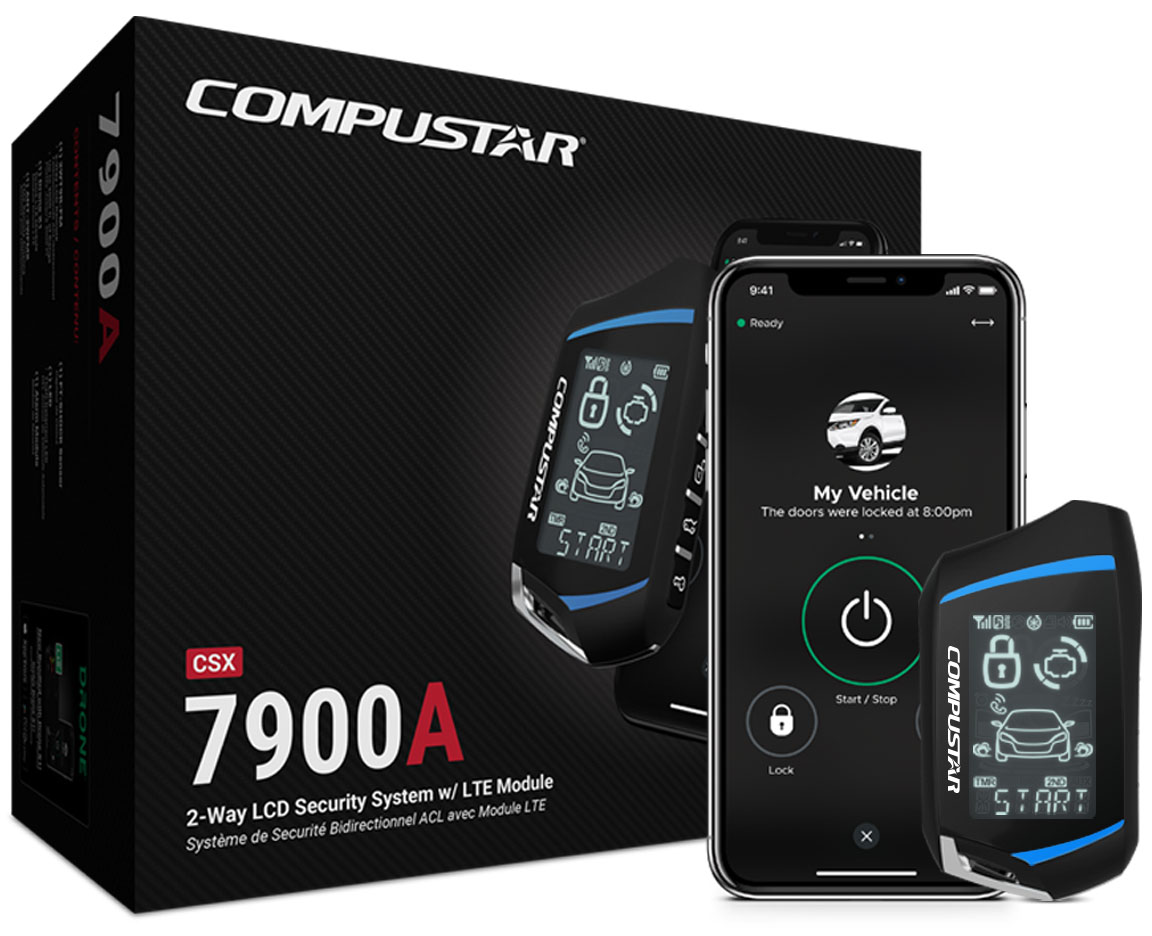 These bundles are perfect for anyone who's just looking to amp up their security system. Now, with the added Drone X1 module, you'll be able to monitor your vehicle security from anywhere. Set up advanced security alerts to detect practical security concerns like glass breaking or towing. 
Drone hardware also adds GPS tracking to every system. Meaning, that along with other security features, you'll always know where your car is by logging into the DroneMobile app. Also, the Family Sharing feature I mentioned earlier lets you keep track of your young drivers with Driver Monitoring Alerts.
Now, if you purchase a security system, you're getting twice as much as you would have before we added these Drone X1 modules to the kits.
Kit types: CSX7900-A.

---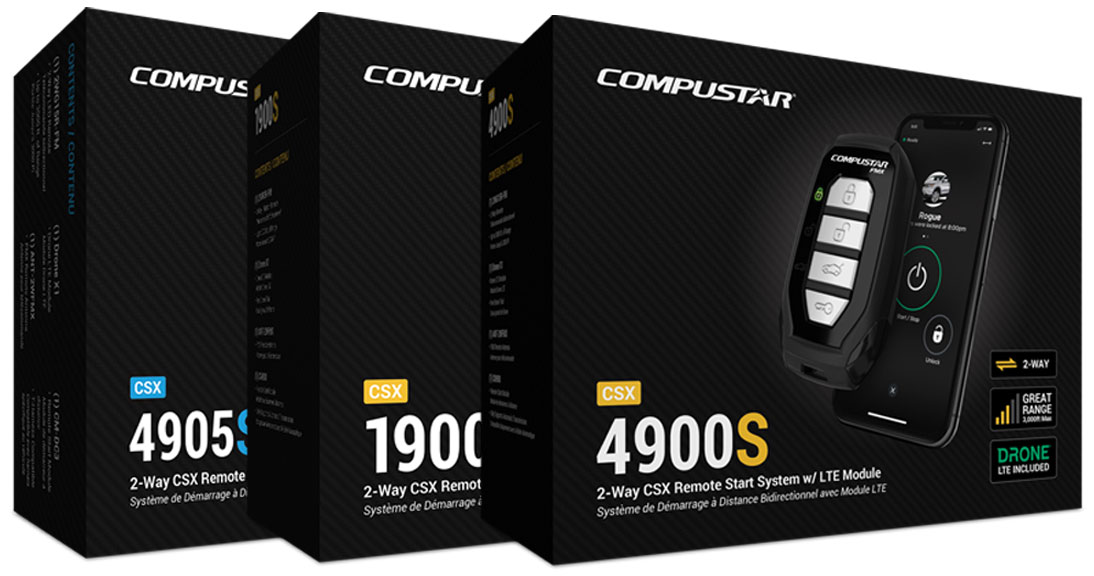 Remote starters are a necessity for many people living in colder areas of the nation. But, have you ever wanted the perks of a remote starter without the clunky keychain? If so, then this is the kit for you. 
With these bundles, you will have the added benefit of GPS tracking and will be able to control your car from an Unlimited range, thanks to the Drone X1 module.
Kit types: CSX1900-S, CSX4900-S, and CSX4905-S-KIT.
---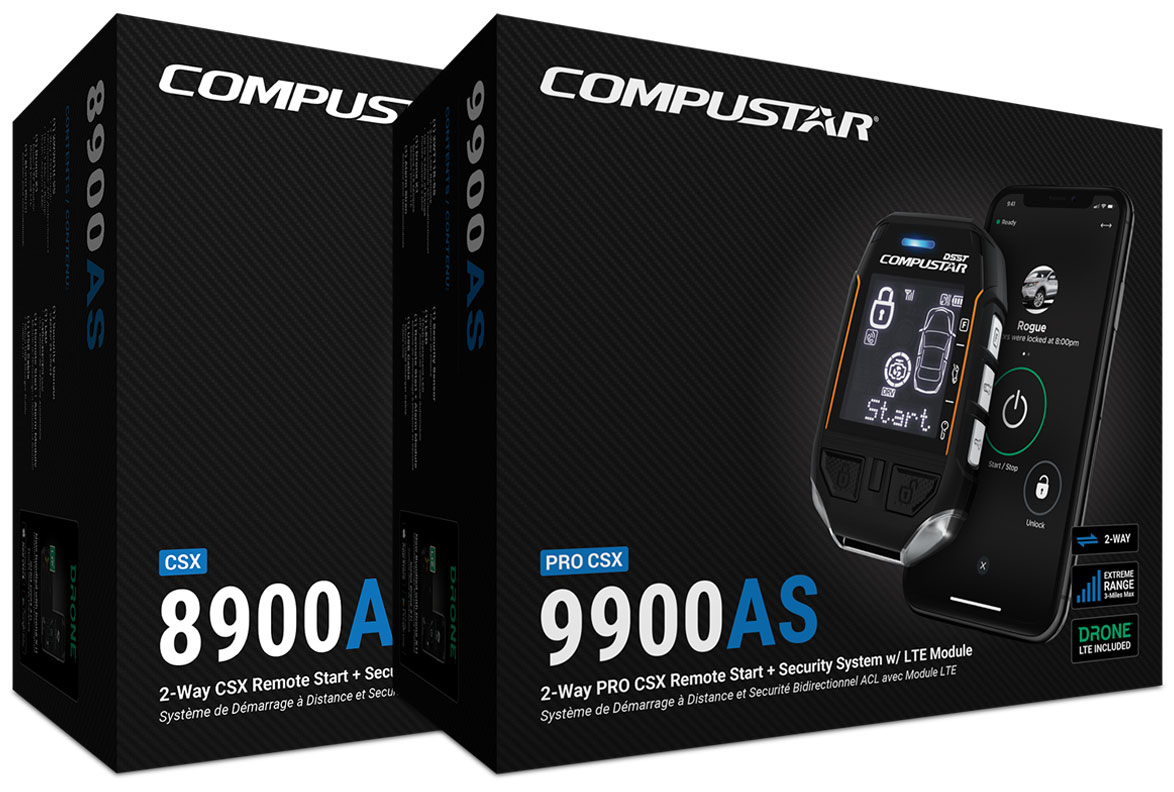 These bundles are the best of both worlds. Not only will your remote starter allow you to drive in comfort, but your security system will get a facelift. You can manage your entire experience within the DroneMobile app.
Kit types: CSPX9900-AS and CSX8900-AS.
---
Where Can I Get These Products?
As usual, when purchasing these products, finding your local Authorized Dealer, is the most crucial step. Your dealer will be able to help you find the product that's right for you, and lead you through the registration process following installation. 
DroneMobile has taken our systems to a whole new level. DroneMobile is the ultimate backup remote for your Compustar system. Our team is continually working to make our products better so you can enhance your vehicle security and comfort. 
Check out our Find a Dealer page to get your system installed today!