January 17, 2023
Best Remote Car Starters for Winter
Driving can be uncomfortable in the winter, especially when temperatures drop and your car is freezing. Times like this call for a reliable remote car starter like the ones we offer here at Compustar.
With a single press of a button, you'll be able to remote start and turn on your car from the comfort of your home, office, or apartment. While your car's engine and interior warm up, you can finish your morning coffee, put on your shoes, and step into a warm and comfortable car in the winter.
---
The PRO T13 is without a doubt, the most advanced remote start and security system in the industry. This remote has every feature you could ever want in a remote car starter. Most notably, the Compustar PRO T13 features a 2-way full-color LCD screen providing you with important information from your vehicle including remote start status, battery voltage, and cabin temperature.
In addition to a vibrant and detailed screen, the PRO T13 features built-in proximity sensors that activate the Proximity Unlock feature – automatically unlocking your doors when you come within 3-6 feet of your vehicle. This is especially useful in the winter when you can simply reach for your car's door handle, rather than removing your snow gloves and fishing for keys in your pocket. If you're simply looking for the best remote car starter, the PRO T13 is the remote for you!
---
Most Durable: T12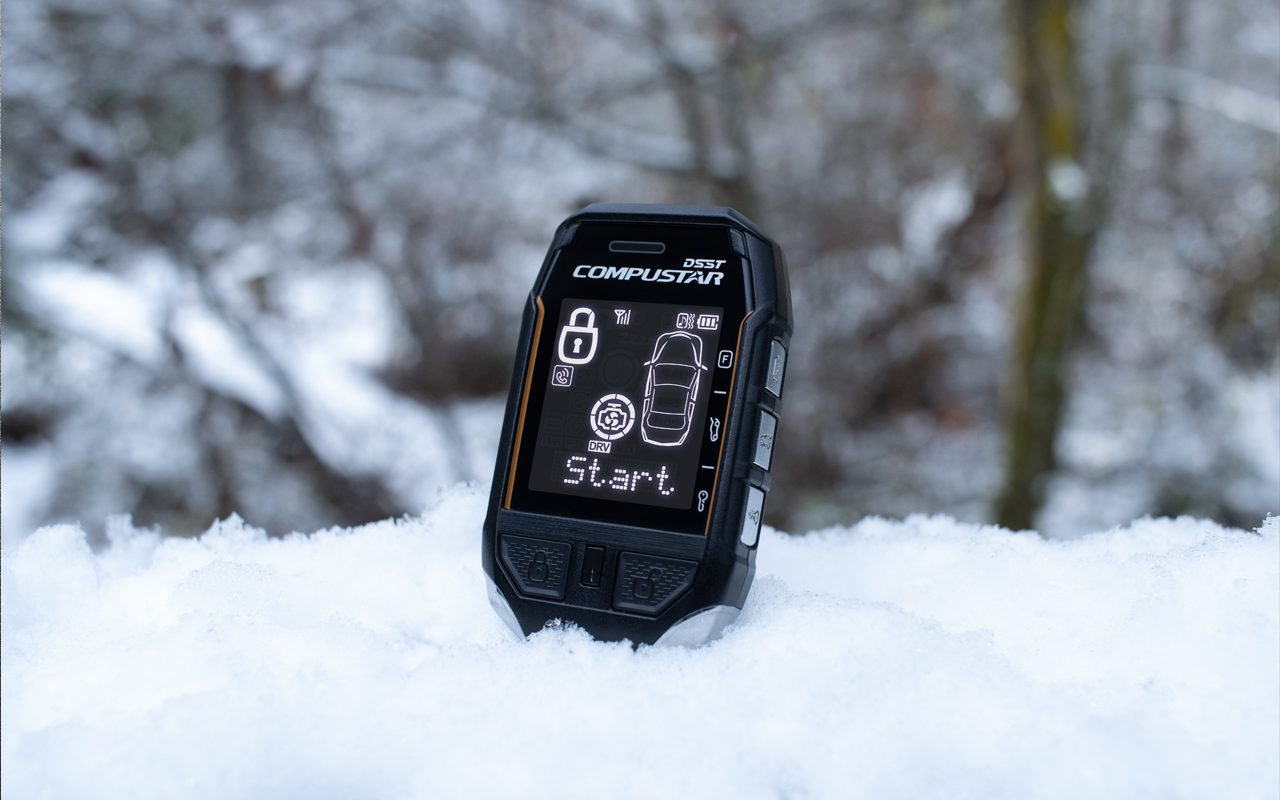 If you experience extremely cold weather in your area, spend a lot of time outdoors, or are not always handling your belongings with care, then we suggest going with the T12 remote starter. The T12 is a crowd favorite featuring a high-strength injection molded body that's also IPX-7 waterproof, making it perfect for winter and the outdoors.
While the T12 doesn't feature Proximity Unlock, both the PRO T13 and T12 have 3 miles of max range and a USB rechargeable battery. With that much range, you can count on the T12 to remote start your car or truck from the mountains, woods, and or inside the comfort of your home. You'll be certain that your car is warmed-up and ready to go with Compustar's T12 remote!
---
Most Popular: 2WG15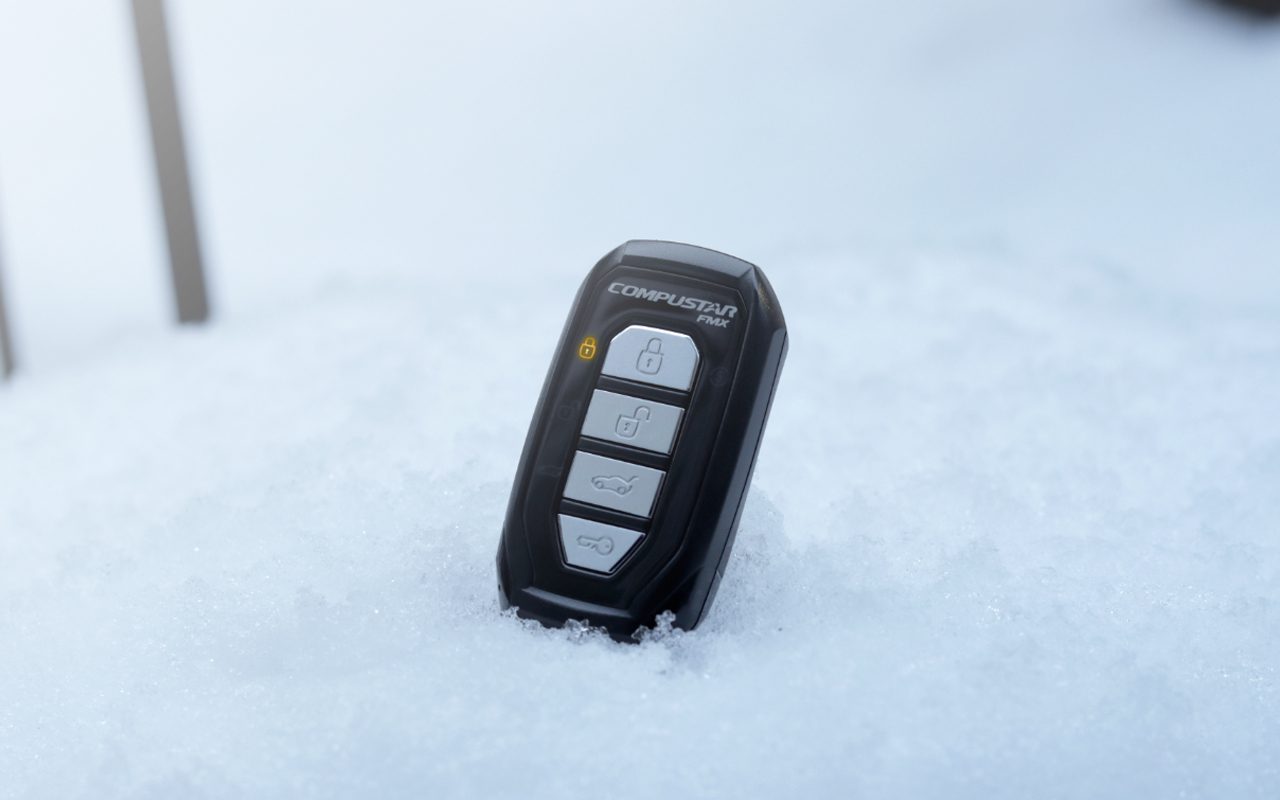 The 2-way G15 remote has been one of our most purchased remote starters of the year, and for good reason. This remote car starter is simple and easy to use, no-questions-asked! The G15 has four buttons: lock, unlock, trunk release, and remote start. What's great about the 2-way G15 is that compared to its 1-way companion, the 2-way G15 provides audible and visual confirmation when your commands are successfully sent. The LEDs on the remote will flash and the remote will chirp signaling that your command was received by your vehicle.
Similar to the T12, the G15 features a durable and water-resistant body that can withstand cold weather and snow. If you're in the market for a budget-friendly easy-to-use remote car starter this winter, then you can't go wrong with the 2-way G15 remote from Compustar!
---
Best Smartphone Control: DroneMobile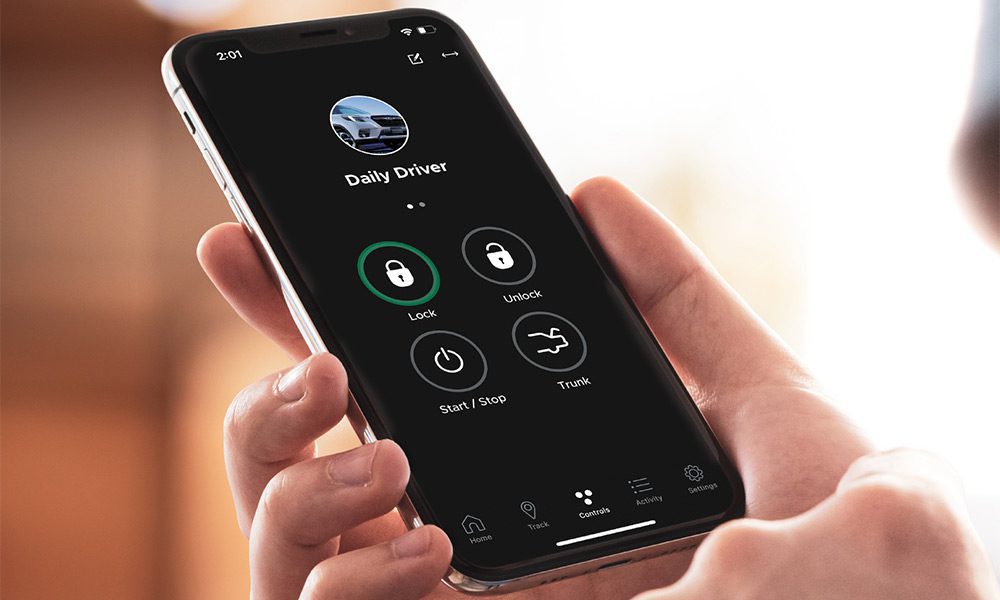 Need more range or want smartphone control? All 2-way Compustar kits now include DroneMobile in the US! Pair your Compustar system with DroneMobile to get unlimited range remote start, security, and GPS tracking from your smartphone.
A Drone X1-LTE module is included in all of our 2-way systems so you can have Compustar and DroneMobile installed in one go! The Drone X1 module is a small piece of hardware that allows you to control your remote starter from your smartphone via the DroneMobile app. Not sure if DroneMobile it's right for you? Try it out for free with our 30-day trial of DroneMobile Premium!